Innovative Wellness
Inspiring positive results through strategic initiatives … since 2006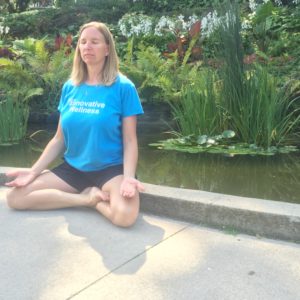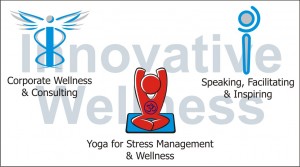 At Innovative Wellness we offer a full set of services designed to assist individuals, families and organizations in achieving their wellness goals from trauma informed therapeutic yoga and dance programs, and workshops.
We want to help you feel great!
We incorporate our years of experience, training and education from various fields such as Biology, Psychology, and Human Resources to create programs that ensure the greatest level of benefits for you and your organization. Whether in the workplace, home or even in school, our services are guaranteed to improve day to day living for everyone.
New this fall,  Dementia Friendly Yoga Program
We now offer dance programs too. We are happy to have Kia on our team teaching a range of dance programs for children aged 3-9 years old as well as an adult ballet beginner class. Dance programs offered are: Moving to Music, Dance it Out, Ballet basics, jazz, hip hop. Plus Jayne leads the Beginner Ballroom basics classes.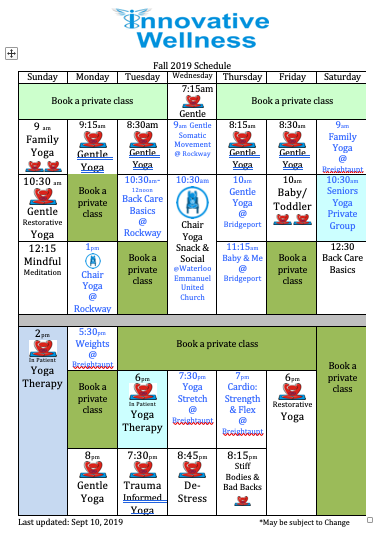 Check out our Yoga Schedule https://innovativewellness.ca/calendar-of-events/
To book a class https://innovativewellness.ca/contact/
If our schedule does not fit, book a private class
We make house calls; bring yoga to you


Cut your risk of heart disease in half with yoga and aerobic exercise
https://innovativewellness.ca/yoga-is-effective-at-warding-off-heart-disease-according-to-new-research-from-hg-sms-hospital/
Lunch and Learns 

2019 Workshops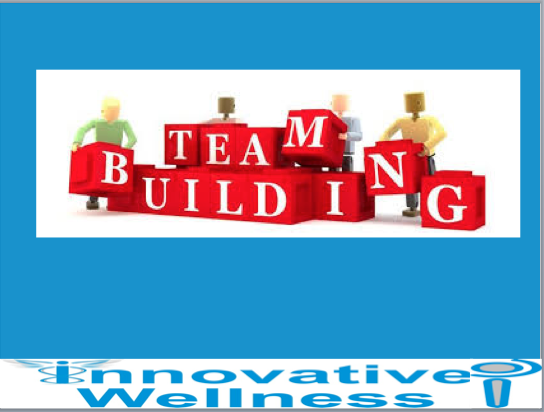 Treat your team to a fun unique hands on Team Building workshop with our three experienced facilitators.
We utilize both the classroom for the foundational review of the benefits of teamwork and we then transition to a hands on task. This task is lead by a Guinness World Record holder.
The lessons found in this workshop highlight the need for good communication and cooperation. The entire workshop is presented in an atmosphere of fun and humour.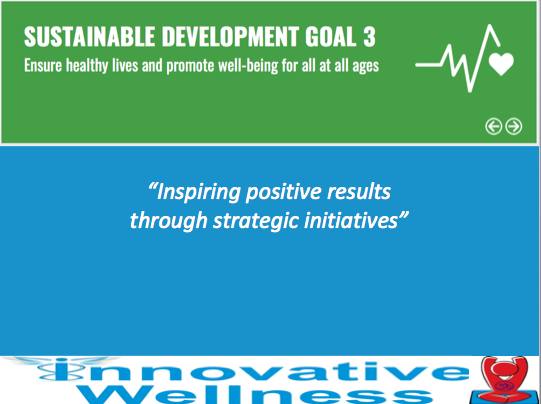 Learn how your group or organization can help ensure healthy lives and promote well-being for all.
Innovative Wellness  was a presenter at  the United Nations SDG event Sat., Nov 18, 2017.
Did you know….
yoga can change our biology?
Yoga can relax us and 'reverse' the molecular reactions in our DNA which cause ill-health and depression
(according to the following recent studies 2017  study by Buric,  Farias,  Jong,  Mee, & 2013 Janice Kiecolt-Glase).
Yoga leads to a reversal of the pro-inflammatory gene expression pattern and a reduction in the risk of inflammation-related diseases and conditions.
Read more on our post https://innovativewellness.ca/inflammation-and-aging-and-how-yoga-fits-in/
"Yoga is a tool to help the body; not to force it into poses. Its about learning to create self awareness, practice self regulation and develop self care tools"
We offer Body & Mind Based Programs for all ages and abilities…
including programs for Families
Visit  https://innovativewellness.ca/calendar-of-events/  for more details or email jayne@innovativewellness.ca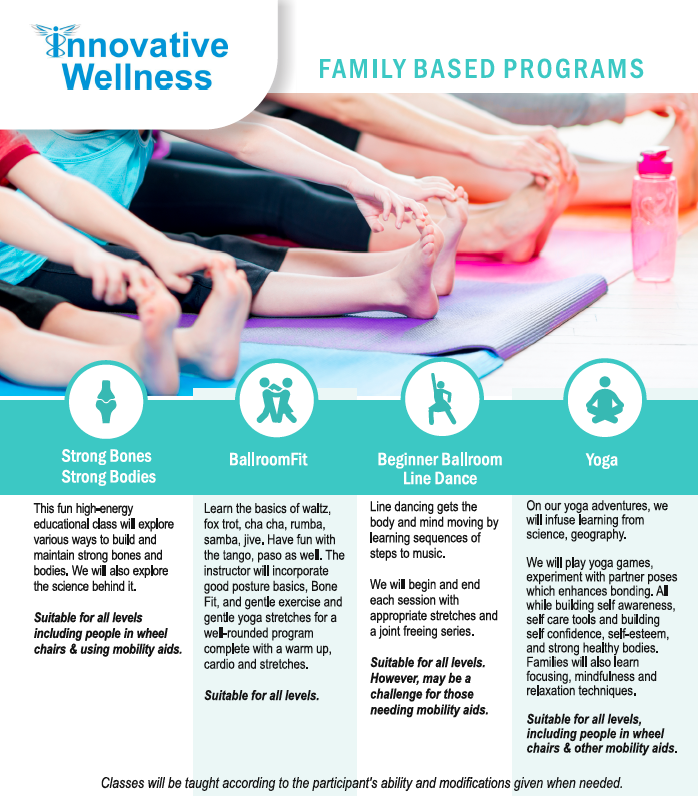 Programs for all ages and abilities
Workshops for all ages and abilities