Contact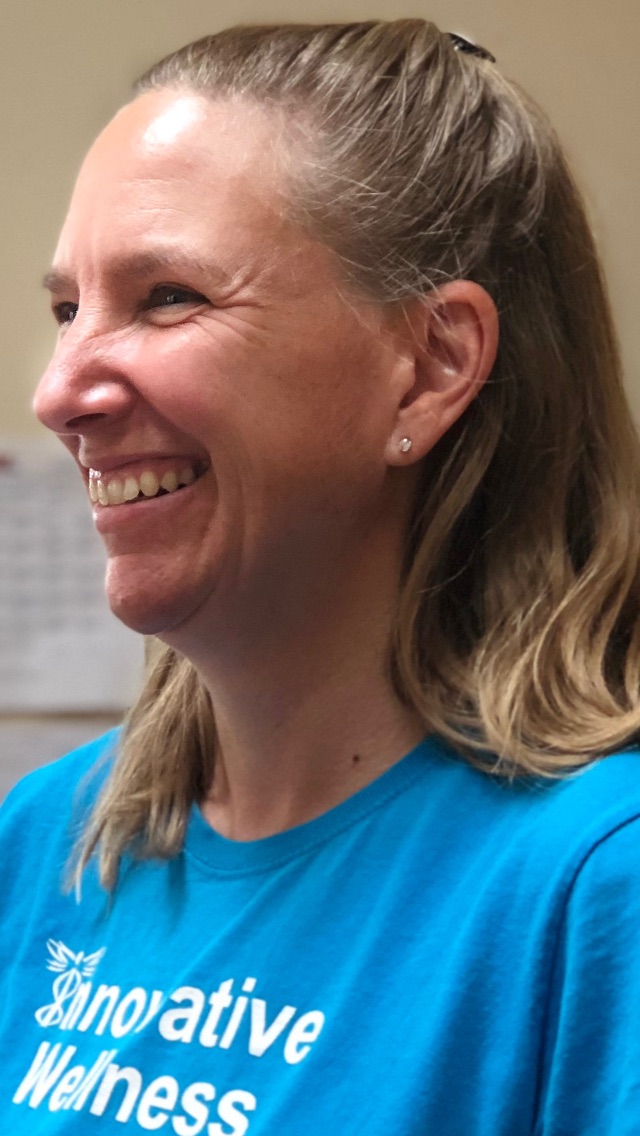 Meet Jayne Hembruff, BSc, Trauma-Informed Therapeutic Yoga Practitioner
With a passion for inspiring positive changes in people's lives, Jayne Hembruff, a highly trained and experienced professional, blends her diverse background to achieve remarkable results for individuals both professionally and personally. Armed with a Bachelor of Science degree and certifications in BoneFit, Happy Back, Yoga for Healthy Aging, Community Inclusion for Wellness, and Mental Wellness Yoga, Jayne is dedicated to applying innovative and evidence-based approaches to help her clients achieve their full potential.
Throughout her journey, Jayne has developed a deep expertise in various fields, having worked as a human resource professional, facilitator, consultant, yoga instructor, and motivational speaker. Since 2006, she has been inspiring positive results through strategic initiatives that have made a lasting impact on countless lives.
Jayne's focus lies in promoting mental wellness, addressing chronic pain, ensuring proper back care, managing stress, improving sleep quality, preventing caregiver fatigue, and facilitating the gentle healing of trauma, chronic illnesses, and injuries. Her dedication to the well-being of the community is evident through her role as a community partner for Suicide Prevention and Caregiver Conference, as well as her involvement in the Canadian Mental Health Advisory Council.
With over twelve thousand classes taught, Jayne has extensive experience in trauma-informed therapeutic yoga. She has conducted classes in acute mental health units, specialized mental health facilities, addictions management centers, and various youth mental health programs. Moreover, Jayne has made her yoga sessions accessible to a wide range of clients by offering private and small group classes at her studio, as well as virtually through Zoom.
In March 2021, Jayne faced a personal challenge when she was involved in a motor vehicle accident that resulted in injuries, including post-concussion symptoms. This experience motivated her to seek further knowledge and healing, both for herself and to incorporate into her services to help others. Despite her limited capacity to take on new clients, Jayne remains dedicated to providing exceptional care to individuals aged 45 and older. She welcomes clients to her Waterloo studio and extends her services through online sessions for those who may need it.
Jayne Hembruff's unwavering commitment to her clients' well-being, combined with her extensive expertise in trauma-informed therapeutic yoga and mental wellness, makes her an exceptional partner in anyone's journey towards holistic health and positive transformation.
Inspiring positive results through strategic initiatives…since 2006
FaceBook, Twitter, Instagram, Linked In
To contact Jayne,  use the form below or email jayne@innovativewellness.ca
Book a private virtual yoga class
or join one of our group Virtual Classes
***
***
Our Team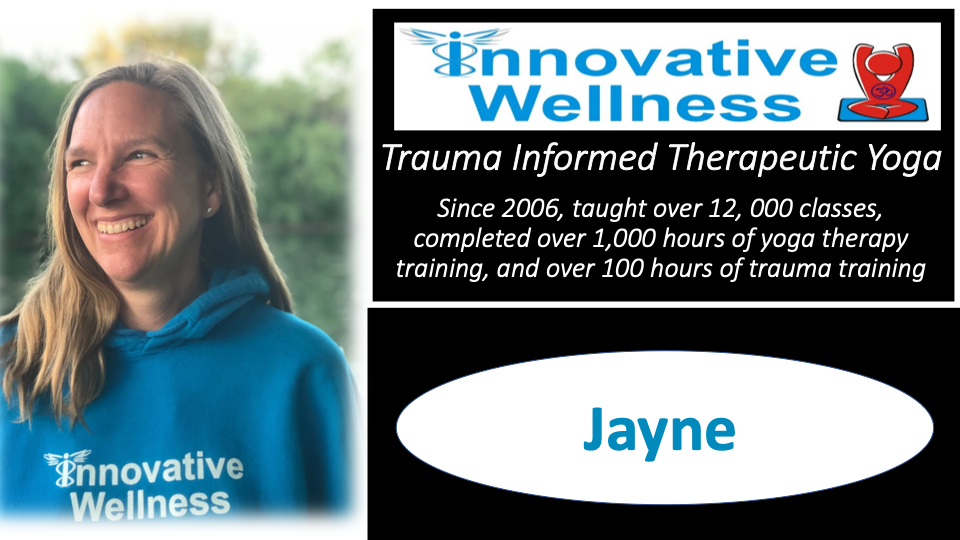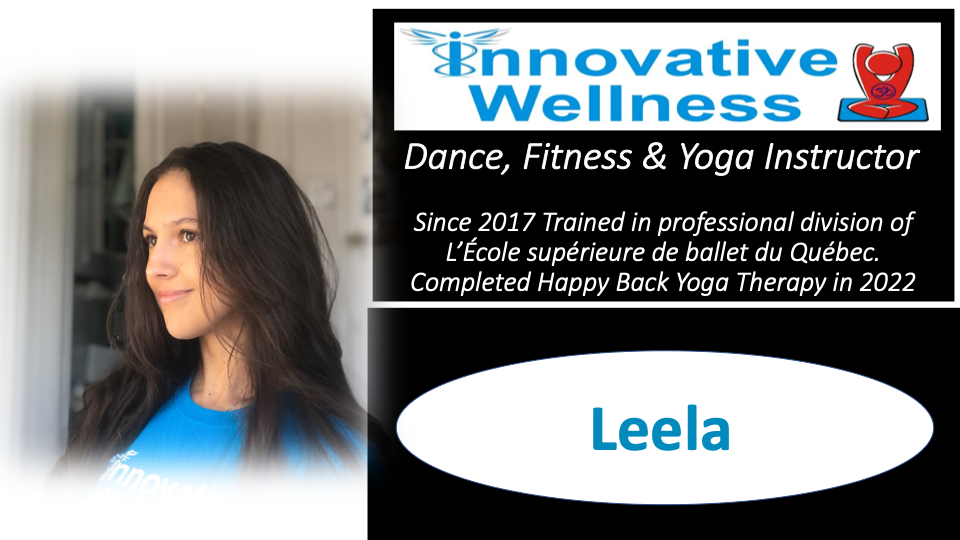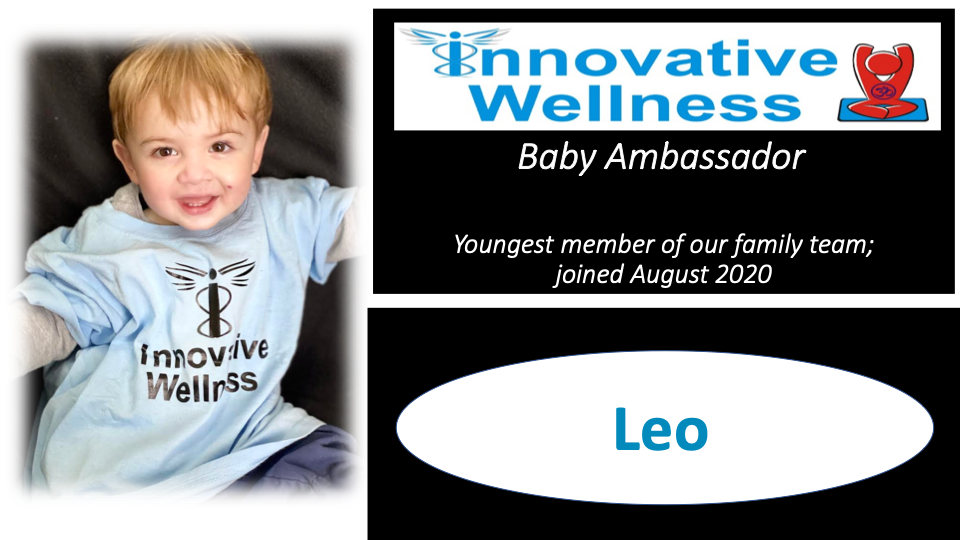 Jayne and Neil are award winning speakers who are known for their engaging content-rich presentations with practical take aways. They openly share their life's lessons as entrepreneurs, parents, and their former roles – crisis hostage negotiator, crisis hotline operator, vice president of human resources management, and trainer.
SPEAKER REVIEWS "Best session", "WOW", "Excellent useful information", "Terrific informative workshop". "Jayne and Neil are like no other speakers; they are funny, and share evidence based, practical techniques." "Connected with and empowered everyone in the room"