YOGA
Inspiring Positive Results with Yoga…since 2006
Trauma Informed Therapeutic Yoga,  Mental and Physical wellness for all ages and abilities. We apply a therapeutic approach to all our classes.
Jayne has over 1,000 hours of yoga teacher training,  has taught  20,000 yoga classes. carries professional insurance.She continuously trains to help serve her clients better. Plus she is BoneFit Trained though Osteoporosis Canada, and VON Gentle Exercised trained, and has taught over 1,000 therapeutic fitness classes such as weights, butts and guts, SMART (seniors maintaining active roles together) gentle exercise classes.
"Yoga is a tool to help the body and brain;  NOT a discipline of  forcing the body into poses. Its about learning to create self awareness, practice self regulation in order to develop self care tools"
"I liked how relaxing the class was. It helped me forget about my stress and just relax. I wouldn't have imagined a thirty minute class would help me so much. Thank you for leading by example to stay within our limits and set safe boundaries."….September 2021
"Yoga with Jayne is great! I am so happy to be back in person. She is mindful of everyone's abilities and provides support throughout the class.  I leave with a sense of challenge and empowerment. I am not bogged down by my limitations; rather I feel that I have accomplished building strength in my mind and body."…March 10, 2021
"Jayne is very passionate about yoga. She takes the time to adjust each session for the individual. My son is very high energy and has taken aspects of his practice with him into daily life. Thank you Jayne!" ….Feb 2021
"I started the class with a migraine headache and now it is gone without medicine; only yoga. Thank you."…Jan 2021
"I loved doing yoga it was sooo relaxing; even done virtually one line with Jayne. Now I find myself using what I learned all the time. I started correcting my posture and I use the breathing techniques"…March 2021
"I really liked all of it, it was very relaxing and something everyone can do. You're not forced to do something, just try it if you can. I left Yoga feeling more relaxed and more awake."…Dec 2020
"If you had seen my teen daughter in the morning, you would have been shocked. I could see no way that I was going to get her out the door. She was an absolute mess. BUT  when she came home after a trauma informed yoga therapy class with Jayne  she was just so peaceful and loving and a total different person. She had a calmness about her that we have not seen in quite some time. "…January 2019
"I just wanted to thank you. I enjoyed everything about my first yoga class. Wonderful results I experienced the next day –  my feet are completely pain free and so much more mobility I could stand on my toes without pain!  It's been a year since I could do these things pain free. The swelling has gone down (which I didn't notice until it was gone!) Thank you so much."…January 2019
"We like Jayne's classes because she is very knowledgable, and takes the time connect and understand our unique challenges"..Sept 5, 2018
"My back feels good! Another great class!"…Sept 5, 2018
"Yoga was exactly what I needed, thank you.  I left feeling so relaxed"…Aug 2018
Contact us at jayne@innovativewellness.ca to book your group or private class. We will even take yoga to you …"Yoga to Go".
"Yoga isn't about getting to know the postures. It's about getting to know yourself." -Gary Kraftsow
"There is more to life than increasing its speed." – Mahatma Gandhi  Try slowing down and relaxing with with yoga.
Innovative Wellness has experience working with people living with Stroke recovery, post concussion syndrome, MS, Parkinson's, Fybromavylaga, Cystic Fibrosis, Multiple Scleroses, Lymphoma, COPD, Cancer, hip and/or knee replacements, back issues, anxiety, depression, mood disorders, autism etc.
Fall 2021 Schedule
This fall, we are offering thirty minute mini live virtual classes via zoom. These therapeutic yoga classes are suitable for all levels. Including people healing from a concussion.
Monday 11am Chair Yoga
Tuesday 11am Back Care Basics
Wednesday 9:30am Seniors Chair Yoga
Thursday 11am Back Care Basics
Friday 9am Chair Yoga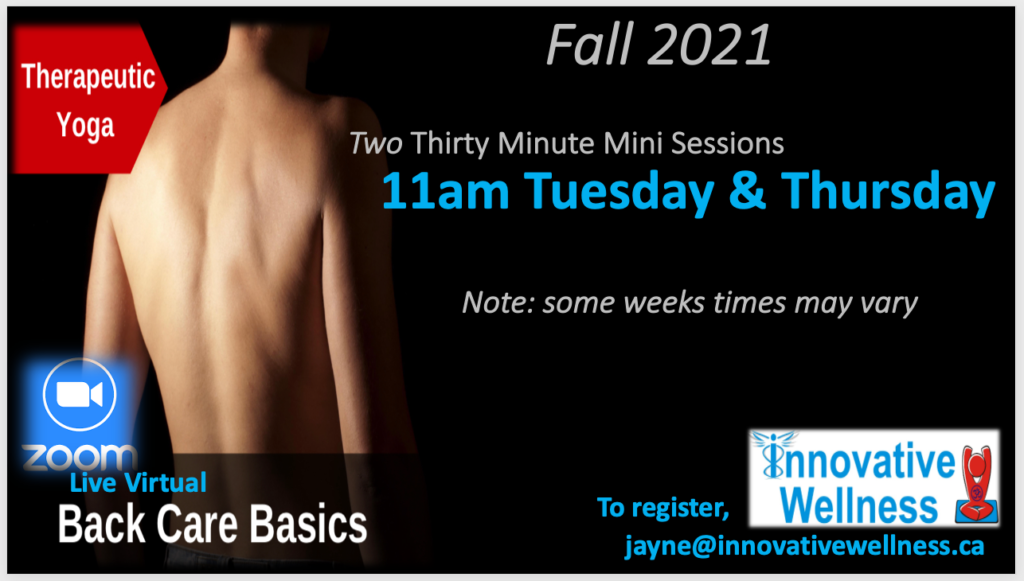 CLASS DESCRIPTIONS: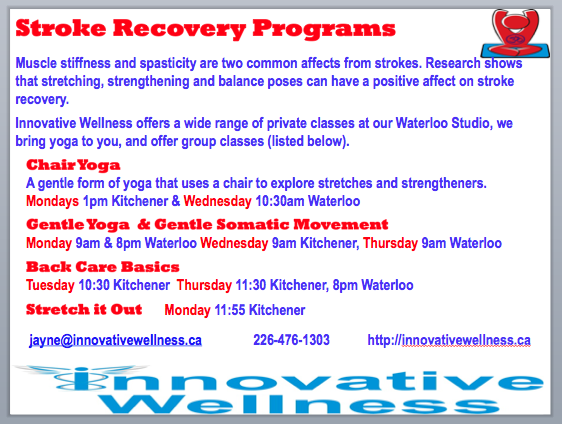 Stroke Recovery Yoga
Muscle stiffness and rigidity are common after a stroke. Over the past decade, my stroke recovery clients have reported gentle yoga, restorative yoga, various breathing and mediation techniques along with mindfulness were effective tools to help decrease their muscle stiffness and rigidity. Some stroke recovery clients have benefited from  private 1:1 sessions at their home or my studio, while others have enjoyed private sessions with their spouse,  others have joined my small group classes and some prefer the big community classes.
For more information https://innovativewellness.ca/stroke-recovery-programs/
Family Yoga
Enjoy an hour of fun with your child(ren). We will
explore how our body moves, poses we can do with a family member and group poses.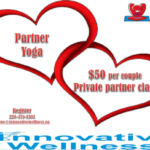 Partner Yoga
Partner yoga is a great way to connect with your partner.
With a partner, you can relax and stretch while your partner's  helps your.You will have the opportunity to explore new poses as well as familiar poses with your partner. It may challenge you physically and emotionally by putting your body in another person's hands. Working together leads to bonding and helps build trust.
Partner Yoga is for all ages and abilities. Be sure your teacher is aware of any injuries or medical conditions prior to class. We can make modifications or give an alternate for every pose.
Most partner poses are unexpectedly accessible, no matter your age or size.

Gentle Yoga
We will explore the gentle side of yoga through various gentle yoga poses. We will begin by creating self awareness and work to care for our self. Ensuring we do not harm ourselves mentally or physically.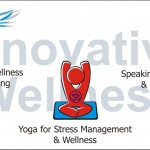 Restorative Yoga
This is a very slow moving class and allows your body to be fully supported by props like pillows. It is the most gentle style that moves very that will never create a sweat. It allows one to completely unwind, relax and restore. It is ideal for people with chronic stress and muscle tension. Jayne trained with both Judith Lasater, createor of Restorative Yoga and Cindy Lee.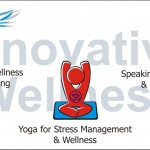 Back Care Basics
Learn to care for your back. We begin each class in the unloading position to reduce pressure on the back, then we will explore various BoneFit approved poses. Suitable for even the stiffest of bodies.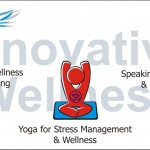 Chair Yoga
Chair Yoga is a gentle exploration of yoga poses while using a chair. The emphasis is on maintaining spine sparing techniques, strengthening the core while moving gentle into and out of various chair yoga poses. Suitable for everyone who cannot work on the floor.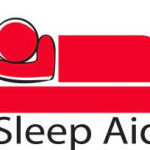 Sleep Aid..Yoga for a good night's sleep
Learn tools and techniques to help you get a good night sleep.
Pre-Natal Yoga
Pamper your body, mind and spirit during pregnancy with gentle poses design to prepare you for labour, delivery and the arrival of your precious baby. Contact us to coordinate a good time for this class.
Yoga with Baby/Toddler
Enjoy some self-care and pampering.
Bond with your baby (or babies ? Moms with multiples are welcome and encouraged to participate)
Meet other Moms and caregivers with babies.
For more information visit https://innovativewellness.ca/yoga-with-your-baby/
Family Yoga  ."Thank you for leading our family yoga practice last weekend – we both had a great time. Amelia wants to show "the bat" (pose) off to everyone!"-Leslie
Jayne's Yoga Den is a breastfeeding friendly environment.
Post Natal yoga with your Baby is ideal for parents, grandparents and caregivers with babies that are pre-crawling. This class focuses on providing physical relief from repetitive daily activities such as lifting, carrying and feeding, and aims to aid in recovery from pregnancy, childbirth, and stress. It is a great opportunity to connect with other parents and caregivers and learn how to integrate yoga into your ?new? life. It is a great way to connect to your baby while you do yoga poses with your baby. You may also completely pamper yourself while your baby to sleeps or plays.
Family Yoga – yoga with your child(ren)
Enjoy some fun with your child(ren).
Bond with your child(ren) (parents with multiples are welcome and encouraged to participate)
Meet other parents and caregivers with children.
Jayne's Yoga Den is a breastfeeding friendly environment.
Family yoga with your child(ren) is ideal for parents, grandparents and caregivers with children of any age. This class focuses on having fun with you?re your child(ren).
For younger audiences we explore stretching like a cat, being tall and strong like a mountain, balancing like a blue heron, roar like a lion, cool off with the milk shake breathe, rolling like Bob the Builders friend, Rolly, sleeping upside down like a bat and being peaceful like sleeping beauty.
This Yoga-Tastic Program is design specifically for kids. Exploring the various poses in a fun way to help children develop self awareness, learn self care tools, and improve self regulation. Each class we will take an adventure on our magical yoga mats.
Teen Yoga Specifically for teens. Infusing yoga knowledge and experience  raising my own three teens.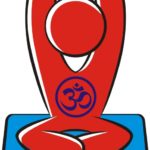 Corporate Yoga 
For more information visit https://innovativewellness.ca/corporate-yoga/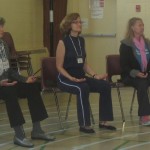 Chair Yoga
Chair yoga is  ideal for the office, schools and for those who find it a challenge to make their way onto the floor.
For more information visit https://innovativewellness.ca/yogachair-yoga/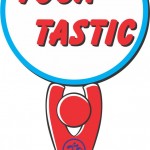 Yoga-Tastic School Yoga Program
For more information visit https://innovativewellness.ca/yoga-for-stress-management-wellness/yoga-tastic-school-program/
Jayne is an excellent applied yoga teacher. Besides doing all the basic yoga, she can customize, on the fly, for any body limitations, so that multiple students can be doing the pose in different ways and still be deriving the benefit. She is very knowledgeable about the different body restrictions that so many people have. It is such a pleasure to do yoga with a teacher that is attuned to each student and not just leading the Sun Salutation as fast as they can. LC (student of yoga for over 15 years)
"What a great class! My life skill students were certainly engaged. As a first experience it went very well. Your patience and understanding was appreciated. We will have to try it again next year." KB, life skills
" I have to thank you for the yoga class on Friday- I have actually slept through the nights this weekend- I haven't slept well for 3 weeks due to lower back and hip pain. It was wonderful to get some good sleep :)"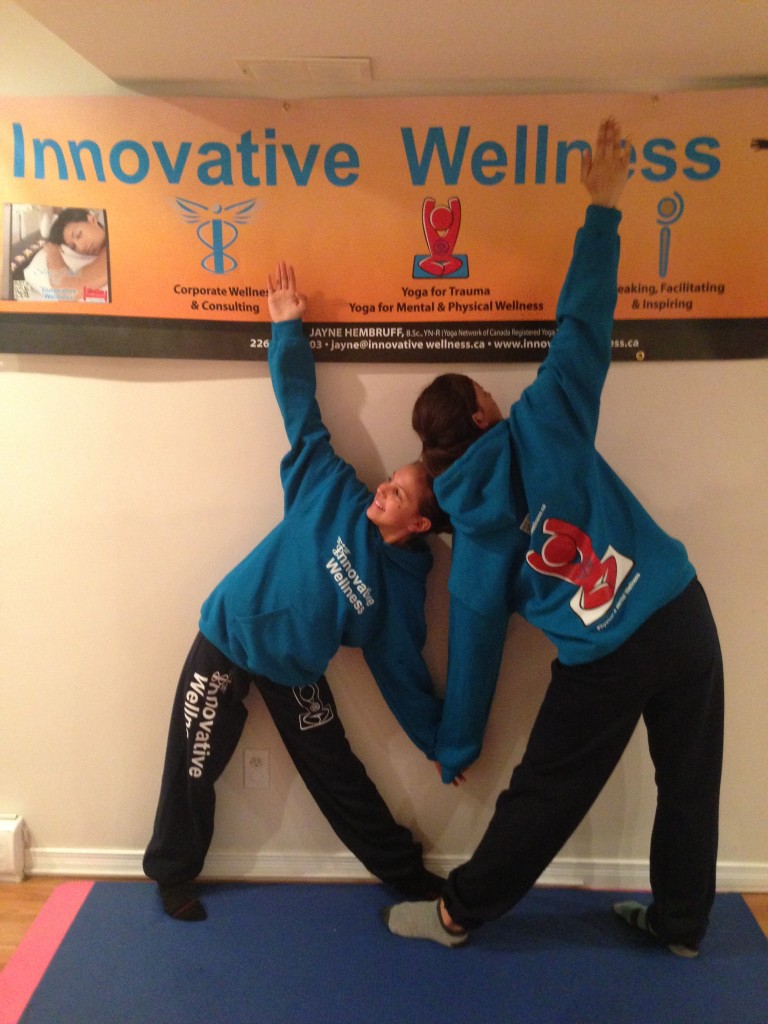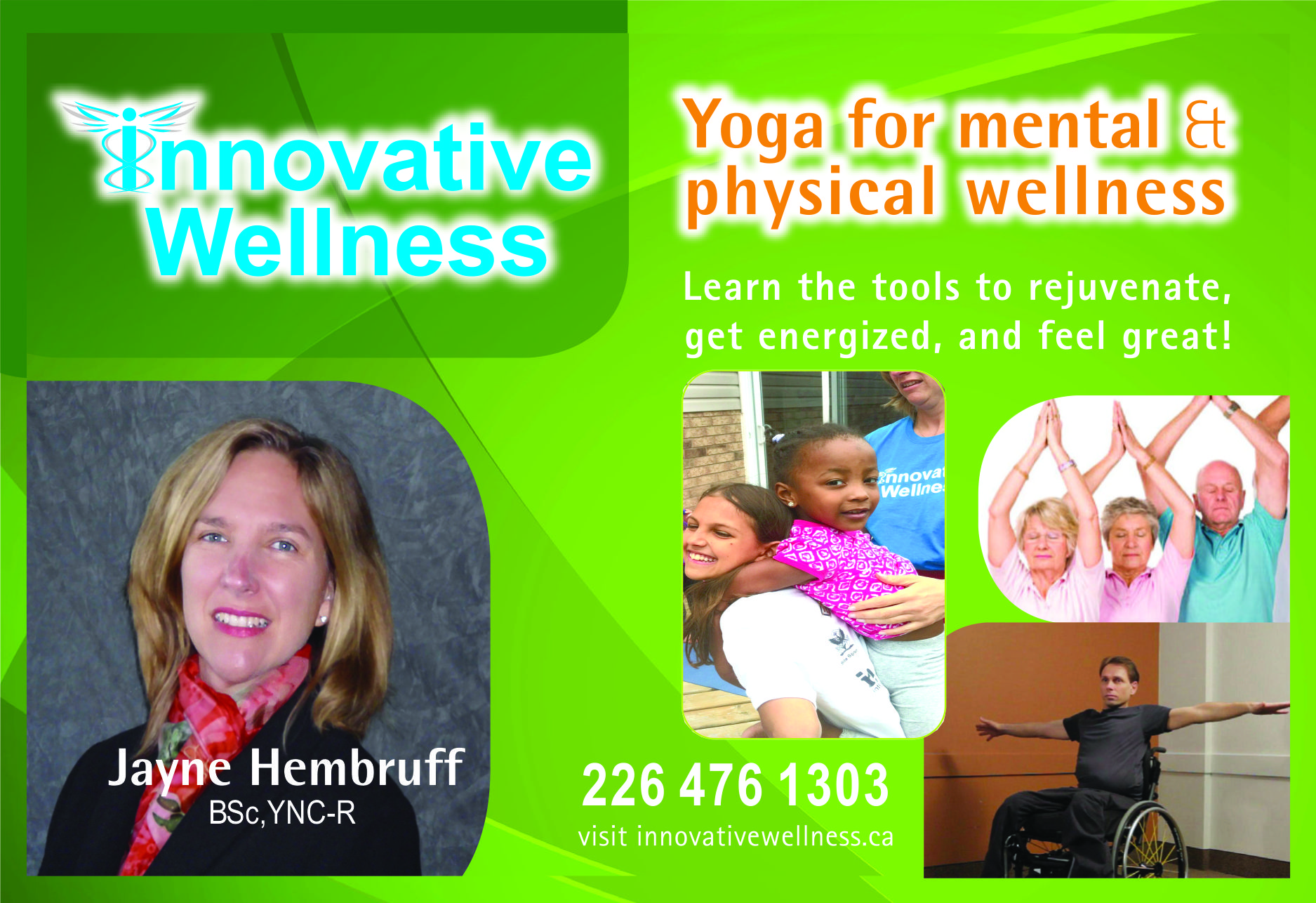 Innovative Wellness offers a variety of yoga programs
Seniors Chair Yoga

Pre-Natal Yoga
"Participating in Prenatal Yoga has been ?one of the most beneficial things I have done during my pregnancy."
"Prenatal Yoga has been extremely helpful in preparing my body, mind and spirit for labor, as well as helping to alleviate many pregnancy discomforts"
"Jayne is so knowledgeable and helpful in helping women through this important time."
"Prenatal Yoga with Jayne has helped me to enjoy my pregnancy and appreciate the changes my body is going through."
Yoga with Baby
Family Yoga
Yoga for all ages and abilities
Innovative Wellness offers a variety of yoga programs?for all ages and abilities including:
Trauma-Sensative Yoga
Seniors Yoga
Yoga for Mental Wellness
Back Care Basics
Restorative Yoga
Stress Buster Yoga
Pre Natal Yoga
Yoga with your Baby
Family yoga
Yoga with your Teen
Yoga-Tastic School Program (K- grade 12)
Corporate Yoga
Chair Yoga
Athletic Yoga

Click https://innovativewellness.ca/calendar-of-events/ to see full schedule
If the times do not fit your schedule, just contact us to request a time that will fit your schedule
Yoga is good for helping align our spine so that our entire body can gracefully fall into place. I promise, the more you practice Yoga, the better your posture will be!
And the fringe benefit of good posture is ….Less Pain!
What Style of Yoga is Right for You?
With over 90 different style of pose based yoga, thousands of styles of meditation and bhakti (sound) yoga, it is challenging to know what is the right style for you.
Most yoga styles assist to release tension in your body, quiet your mind, and create a feeling of lightness and ease. However, it is critical to pick the right style to achieve your personal and professional goals in a safe manner.
For example, are you starting yoga with an injury or a chronic physical or mental health condition? Have you been?shovelling?snow and seeking preventative stretches and strengtheners to avoid injury? Or are you looking to become more active after being inactive for a while? If so, consider starting with a slower, more alignment-oriented class like therapeutic yoga, restorative yoga, Iyengar yoga, or Kripalu yoga. All these?styles?focus on finding the safest, most precise alignment for each student in every pose. These are the areas I focus on.
Are you an elite athlete seeking to fine tune alignment and body awareness, get some new stretches, assist with recovery form an injury and/or improve their mental clarity and focus to enhance performance? If so, Innovative Wellness can assist you. We have worked with elite soccer players, divers and hockey players.
Are you wanting to do yoga for fitness and to get in shape as well as to explore the mind-body connection? If so, you may want to consider a more vigorous yoga style like Power Yoga, Ashtanga yoga, or Bikram yoga. All three styles combine an athletic series of poses into a vigorous, total-body workout.
Are you seeking a more spiritual practice? If so, Kundalini yoga or Bhakti yoga are great styles to try.
Yoga Instructor: Jayne Hembruff
Jayne Hembruff specializes in improving people?s physical and mental wellness; while decreasing their stress levels. Jayne works with national level athletes, people living with back, neck, shoulder and other issues such as COPD, CF, fibromyalgia, lymphedema, cancer, MS, and mild to severe anxiety and mood disorders.
Jayne focus is on the client's need physically, mentally and inner self. She begins each class with breathing and relaxing, then moves onto gentle yoga poses (Asana) emphasizing proper alignment in the body to improve range of motion and achieve stability while maximizing strengthening and stretching. Just because it is gentle does not mean it is easy. If you seek to feel the burn, Jayne will ensure you feel the burn. However, if you do not wish to feel the burn, Jayne will honour your request. Jayne ends each class with breathing and relaxation.
Jayne has been trained in the following style of yoga
Yoga for Trauma focuses on a therapeutic model of Self Awareness, Self Care, and Self Regulation. Jayne attended Dana Moore's 2013 training.
Restorative yoga? is very slow moving and allows your body to be fully supported by props like pillows. It is the most gentle style that moves very that will never create a sweat. It allows one to completely unwind, relax and restore. It is ideal for people with chronic stress and muscle tension.?Jayne was trained by Restorative Yoga creator, Judith Lasater in 2006 and took further training with Cindy Lee 2012.?
Therapeutic yoga?adapts a gentle series of poses to people with specific medical conditions. It's designed for people with conditions ranging from people living with back, neck, shoulder to COPD, CF, fibromyalgia, lymphedema, cancer, MS, and mild to severe anxiety and mood disorders and?heart disease. Teachers emphasize the mind-body connection, self-acceptance, and the calming effects of yoga, as well as the physical poses themselves. Jayne attended training by ?Dr. Ray Long (M.D.), Susi Hately and several others.
Kripalu yoga begins with gentle, slow movements that rarely create a sweat. It then progresses through three levels of deeper mind-body awareness.??This style originated at the Kripalu Center for Yoga and Health in the Berkshires in Massachusetts in the 1970s. Jayne attended the 200hour Wilfrid Laurier University Yoga teacher training ?2005-2006, and continues to take further training with a number of ?Kirpalu instructors.
Iyengar yoga?is detail-oriented and slow-paced, Iyengar yoga is an excellent beginning class. Analytical in its approach with a constant attention to detail, Iyengar yoga is great for learning the subtleties of correct alignment in each pose. The use of props — belts, blocks, and pillow-like bolsters — help beginners get into poses with correct alignment, even when they're new to the poses, injured, or simply stiff. Worldwide, there are over 2,000 certified Iyengar teachers. That makes this style of yoga one of the most popular. B. K. S. Iyengar, who developed this style of yoga and is over 90 years old, still teaches in India. Similar styles include Anusara yoga and Viniyoga. Trained with?Rodney Yee, and others.
Hatha Yoga?"Hatha yoga" originally meant the physical practice of yoga. It meant doing the pose as opposed to doing the breathing exercises called pranayama or following the philosophical or ethical practices of some styles of yoga. Hatha yoga now has become a somewhat meaningless, over-generalized term that usually means a teacher has combined a few different yoga styles to create a simple class that's good for beginners learning to do basic poses.?
Yoga Kids? focuses on transforming regular yoga poses into kid friendly fun activities.?This yoga was created by Marsha Wenig and Jayne trained with Marsha in 2006 and 2007.
Partner Yoga?Working with a partner to get a new perspective on yoga poses and yoga breath work. Jayne trained with Doug Swenson ?as well as some Acro Yogi's.
Pre Natal Yoga?Working with Moms to be to help relax and ?preparing the body for labour and delivery. As a mother of three, Jayne did yoga through all three pregnancies and continues to do yoga with her children.
Post Natal Yoga?/ Yoga with Baby Working with Moms and?their?babies our?yoga class focuses on pampering Mom and connecting with your baby to deepen the bond between Mom and Baby.
Summer Yoga Photo's:
"Yoga on the Go"….enjoy yoga anywhere
Bat Pose during family Yoga on the Go class…"Yoga on the Go"
Bat Pose during family Yoga on the Go class
1st HALO YOGA-Yoga inside the Salt Therapy Room?"Feels like be
Halo Yoga…yoga inside Salt Therapy Room
ing at the beach" Semi Private Group Classes offered Wed 12noon and Fridays 6pm.
?
YOGA-TASTIC, The Canadian Self-Regulation Initiative (CSRI) has ?posted
Yoga as an effective tool to enhance a child's ability to self-regulate??You may view this webinar by visiting
http://www.self-regulation.ca/resources/webinars/??This webinar begins with an introduction by Dr. Stuart Shanker.?Our greatest hope is that you will go away from this webinar with a greater understanding and appreciation of how much yoga will do for children, youth and teens, as well as be motivated to enjoy the benefits of yoga for yourself too. Our dream is to get yoga into every classroom across Canada.?
Gentle and Therapeutic yoga to Improve…
a. Physical Wellness
b. Mental Wellness
c. Stress Levels
d. Breathing
e. Self Esteem
Yoga for Athletes:
Improve balance, core strength,?added exercises that the coaches may not think of, and?concentration
Students choose to do Yoga with Jayne because :
Smaller class size; class is customized to your needs and goals
One on one instructions and guidance in a relaxed, warm and safe setting
No special equipment required; just wear comfortable clothing. Jayne provides yoga mats. No need for any special yoga gear retailers market.
Effectively teaches yoga to?all abilities, all ages and all genders. Jayne teaches yoga to people living with physical and/or mental health challenges, elite athletes, seniors, adults, teen and kids yoga, even parents and their baby and child(ren), at schools and organizations
Special Yoga Programs:
Private Yoga Classes for you or your group
Pre-Natal Yoga
Yoga with your Baby
Yoga with your Child(ren)/Family Yoga
Yoga4Kids
Yoga4Teens
Yoga for People Living with Anxiety and/or Mood Disorders
Yoga for Athletes
Yoga Studio Locations:
Waterloo: 10-105 Lexington Rd (at the corner of Dearborn) & ?Jayne's Yoga Den (Weber and Columbia area)
Kitchener:?396?Victoria?Street North (East of Lancaster)
Yoga to GO: I bring yoga to you
Rave Reviews:
?"Thank you for yoga today! I feel great. I'm happy to say I'm? feeling less like a ball of old elastics. I had more energy today and I'm looking forward to sleeping after such a great stretch."?
"you are much more "yogi" in your instruction than other teachers I have tried" –JR
"Jayne you are a terrific teacher – funny, gentle, encouraging",
"Thank you for tailoring your yoga class to our needs. I appreciated you working at my level and all the great information too"
"It was a great session. Thank you very much. I ?enjoyed my first yoga class"
"I felt really good after yoga.? I felt relaxed and I slept really well. "-LS
"Your yoga class was like magic! My body feels great!!"
"My chronic neck tightness and hips are moving very easily"?~EM
"I am quite astounded how well I am feeling today in comparison to the past few weeks. ?I am thinking it is the effects of this am class."~KM
"I wanted to send you a very warm thank you for all of the care you offered me on Sunday Jayne. You're so very nurturing! And you were unbelievably accommodating to my needs! ?You're wonderful!"?~CF
"We enjoyed the yoga! what a lovely way to relax and unwind."?~Cris
"Yoga helped with my ongoing back pain as well as helped to strengthen my back."
"We both felt good the day after, and I slept really well that night :)" – Melissa
?My running group enjoyed the yoga class and found it really helpful; especially the breathing techniques and the stretches?-Lisa
?"I thoroughly enjoyed last nite's yoga session! ?I can't wait to do more"~NS
?You are a very inspiring and positive person!!? ~
?You are so fabulous Jayne! Last nights yoga class was amazing! I feel great today – very limber thanks to you!? ~
?I thoroughly enjoyed my yoga salt therapy, it is a real treat to do this with you.. thank you:).? ~S
?Jayne is an amazing teacher….for starters, she has a beautiful calming melodic voice; she ?shares helpful tips on ?every day life like breathing, posture, stress. Her yoga class moves me. I feel elated after her class ? it?s just what I need? ~MS
?I felt good after yoga. I enjoyed the class." ? ~MF
"I really enjoyed your yoga class. I was impressed with your knowledge about the body and muscles, and how you were able to go around to everyone and talk to each individual"?~JO
"Excited about your yoga classes, the body is feeling great, seeing results already.?Have searched for a yoga class for over ten years and have finally found you.?You are a fabulous teacher.?Your classes are innovative, just the right challenge rounding out that sweat equality that is required in our lives and you show just as much attention with a newbie minus level one right up to your five year tenured students.?You make all of us feel very special and well taken care of.?Thank you for the life change."?~Sandra
"Yoga under the stars?completely blew me away! ?A truly mystical night. That one memory will last a life time. I am over the moon attending your yoga classes.?"?
"Yoga Den is like a beautiful, warming cocoon, safe and intimate.?And you make tea, bless your wonderful heart."
"I feel great! I began the class with a tight back, but after your Friday night yoga class; I feel great"~LM
"I really?loved the yoga with your Baby class – thank you! "~Erin
"Thanks so much for continuing to offer this wonderful yoga program on site"~Kids Ability
"I thoroughly enjoyed the Yoga"?~Janice
"I had never been to a yoga class in my life. I am overweight and have some physical issues. Taking Jayne's class was such an amazing feeling. She made me feel so comfortable from the beginning. She made everyone, no matter what physical or mental issues feel comfortable doing her moves as she had different levels for different capabilities. Jayne is very personable, including her young daughter in the class also made us feel very at ease. I felt like I really accomplished a yoga class, and felt so relaxed when I left at the end of it." ~Debbie
"You are very inspirational and have motivated me" ~Judy
"Thank you for teaching me how to use my body to help calm my thoughts"~TG
"Thank you so much for the invigorating yoga session yesterday, I felt wonderful afterwards and went for a second walk of the day. My? hip area felt free and more open."~Shirley
"The ladies all had great feedback, all very happy for the advice and practical experience. The yoga session is a hit, they love that, they are a quiet crowd, and although they didn?t have a lot of questions for you, they found the things you mentioned helpful." ~Lisa (Running Room Clinic)
?It was a very good session. My group definitely enjoyed it. Everyone felt very loose. I liked how you explained what each pose was stretching, and how it applied to us. To be honest, the session is exactly what I was looking for.? ~Greg
?I can't believe how well I feel after yoga. Something has opened up in my chest and I feel like I'm breathing better. Thanks so much!? ~Anne
?Yoga helped me have more peace of mind and feel calmer. I felt less tense and less tight after the class. Jayne always made a point of finding out everyone's individual needs and would provide alternative suggestions for positions we found too difficult.? ~Monica
"Jayne has a very special way of making each of her students feel safe and valued. More than any other classes I've taken; she has a teaching style that is naturally calming. I always leave Jayne?s classes feeling energized and pampered. I am also impressed by her therapeutic knowledge and the way she offers pose alternatives. I must not forget to mention her liberating adjustments!" ~Linda
?I feel great. I slept really well–pain free and still feel great today. Thanks for the wonderful day.? ~Elaine
A Doctor writes.??couple of my patients who have started classes with you – they love you, think you're a fabulous instructor (one woman said she felt so good and energetic when she left) and thought the facilities were wonderful, professional and clean.?
Yoga for Mental Wellness Review
Doing yoga in a group helped me to build a sense of belonging.? I also have someone else to look at to see if I?m doing the right poses correctly.? I actually tried doing yoga at home a few years ago.? With out an instructor I wasn?t sure if I was doing the moves right and if I was holding them long enough.? When I joined Waterloo Regional Homes for Mental Health Wellness Program (formerly People in Motion) I did yoga with Jayne.? It?s great to do yoga in a studio.? You don?t get interrupted.
Before ?yoga with Jayne I was sleeping thirteen hours a night.? I was tired all the time and I didn?t have a lot of energy.? I?m dealing with a diagnosis of paranoid schizophrenia and my medication does this to me.? Yoga has woken me up.? I?m more alert.? I?m now sleeping less. ?I have a lot more energy now and I like to keep active.
I?m now training to walk in my 2nd half marathon.? I power walk to keep in shape and to train for the walk.? I am do yoga again with my Mom.? We?re doing partner yoga as well as some traditional yoga.? I?m really enjoying the experience.? Once again Jayne is my instructor.? Yoga has become part of my recovery.? Part of my journey towards better mental health.? Part of my healthy life style.?? Try yoga.? The deep breathing is great.? It?s made a world of difference for me.~Robert
Yoga classes currently taught in Waterloo Region (Kitchener, Waterloo and Cambridge). However, also teach yoga at conferences, corporations, athletic groups, and other groups outside these locations.
Yoga Schedule:?For more information email jayne@innovativewellness.ca
Poster:
Innovative Wellness Poster Letter Size _2012 Sept 17
InnovativeWellness-qtr_July 2012 (13)