Chair Yoga
Chair Yoga for Health Aging

Monday 11am
&
Wednesday 10am
Discover the soothing world of Chair Yoga for Healthy Aging, a gentle and inclusive form of yoga that embraces the power of a chair. Whether you're young or young at heart, new to yoga or a seasoned practitioner, our classes are designed to accommodate all ages and abilities.
With Chair Yoga, we embark on a journey of exploration through seated poses and standing poses using the chair as a prop that stretch and strengthen the body, nurturing both physical and mental well-being. Our practice goes beyond the confines of a traditional mat, offering relaxation techniques to soothe the body and mind.
At Innovative Wellness, we believe in creating an environment that promotes inclusivity and support. For those who can stand, we integrate the chair as a stabilizing prop, engaging in balance poses to enhance overall body awareness. We also offer alternative poses for participants who may not be able to stand, ensuring that everyone can fully enjoy the benefits of yoga.
Join our community and experience the transformative effects of Chair Yoga. Many have already attested to the positive impact it can have on one's life. As LB expressed, "Thank you for helping me to become more flexible, reduce pain, and keep a positive attitude throughout 2021. You are a shining example of a person living her yoga journey with grace and cheerfulness."
Let us guide you on a path to increased flexibility, reduced pain, and a positive outlook on life. Embrace the journey of Chair Yoga with us, and discover the harmony it can bring to your body and soul. Like our page to stay updated on classes, events, and inspirational stories from our thriving community. Namaste! ?
To register, Contact us
"Thank you for helping me to become more flexible, reduce pain, and keep a positive attitude throughout 2021. You are a shining example of a person living her yoga journey with grace and cheerfulness." – LB..Jan 2023
Monday 11am
join us live virtually from the comfort of your own home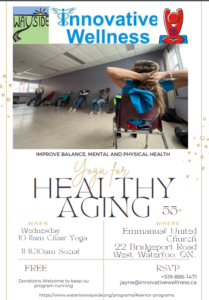 Wednesday 10am
join us in person at Emmanual United Church, Waterloo. Check us out our new Facebook https://www.facebook.com/photo/?fbid=121763587647945&set=a.104902782667359&__tn__=%3C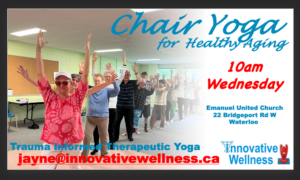 Private Chair Yoga Sessions
At our Waterloo Studio
Or Bring us to you or your group
****
Past FREE Webinars
Monday, March 27th, 2023 at 10:30am
We are welcoming spring, with a FREE  Mindfulness Webinar next Monday, March 27th at 10:30am, followed by a gentle chair yoga class.
Our guest presenters are from the University of Western  Master of Science (MSc) program. Varsha & Ben, MSc Graduate and certified Mindfulness Ambassador will share some mindfulness practices with participants; share the science about the benefits of mindfulness; as well as tips on how to integrate mindfulness into your life.Contact us for the zoom link
Past Events
Feb 7, 2022 10:00 AM EST.
"YOUR FEET ARE YOUR FOUNDATION" Treat your feet &  Critical Care Tips
Innovative Wellness is  hosting a complimentary live webinar with guest speaker Gary Boardman, M.B.A., D. Pod. M., Chiropodist on
Saturday Jan 22, 2022
We kicked off the year with a fun moving to music dance for Mental Wellness lead by professionally trained ballet dancer Leela.
Innovative Wellness offers a variety of different Chair Yoga Programs.
We offer private classes at our Cozy Waterloo studio, we will take chair yoga to you (in KW, Cambridge and Guelph), and we offer large group classes. We have taught Chair yoga in the workplace, conferences in schools where space is limited. We also teach yoga in the hospital, and seniors residences.In person Chair Yoga, is scheduled to return on Wednesday, February 16th, 2022. Please note this will only be a 30minute mini class and limited to past participant due to COVID-19 restrictions. However. Thursday's Dynamic Aging will resume Feb 10th with guest instructor Stephen.
To join these classes connect with by email 
Please keep checking this website for Schedule Updates
Any questions  Contact Us
Since 2014 this program has run every Wednesday at 10:30am all year. It is in  partnership with Waterloo Wayside.

You are welcome to join at any time.
Please arrive at 9:45am to complete the waiver, health form and create a name tag.
Location: 22 Bridgeport Rd W, Waterloo, ON N2L 2Y3
Parking off Albert. Arrive early to get a spot. Or free parking on the streets..
Please call ahead if you would like help with the elevator Phone: (519) 886-1471

Past Special Events
2018 new year was kicked off with a post yoga classical ballet demonstration by Leela Taggar. Click link to watch the video http://leelasballetdream.wixsite.com/leela-taggar/single-post/2018/12/28/Showcase-January-2nd
 Wednesday March 6, 2020 at 6:30pm
Watch 2020 Showcase Fundraiser video of five incredibly talented local professional musicians and four different styles of dance.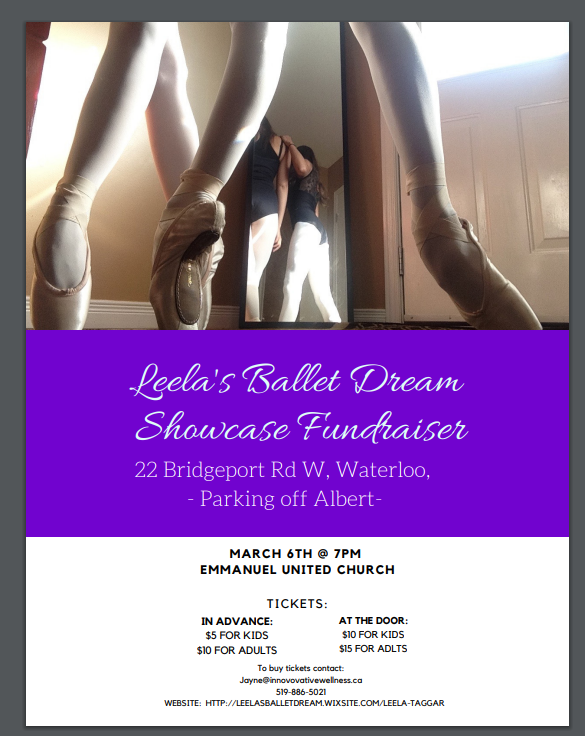 2018 Special Guest Included:
5 Amazing Foods to Eat for Arthritis, by Rebecca Dwyer, Nutritionist
How to be Dementia Friendly, by Bethany of Alzheimers Society
===========
Every Wednesday
10:15am Check in
10:30am  FREE Community Chair Yoga for Seniors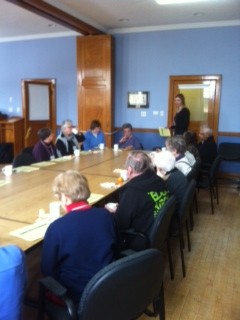 11:30am Coffee/Tea and Light snack, social time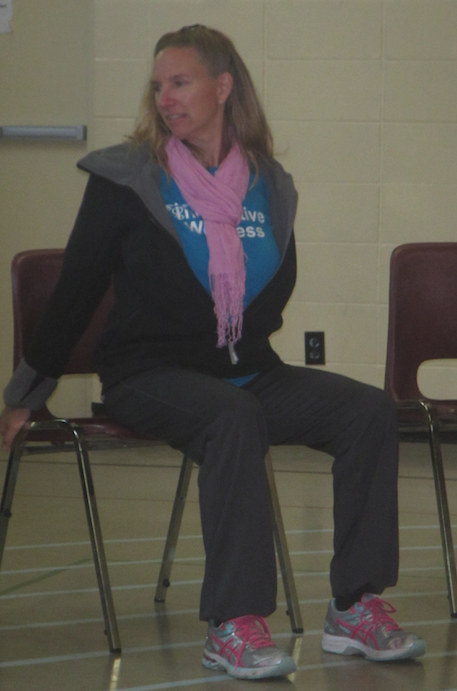 Jayne has taught yoga full time since 2006, and has lead more than 2,000 classes.Jayne Hembruff  facilitates this program. She has over 1000 hours of yoga teacher training, including being a trauma informed, BoneFit trained (through Osteoporosis Canada), as well as gentle exercised trained. She incorporates the latest yoga and exercise recommendations for seniors and people living with mental health and/or physical health challenges. Jayne has taught yoga full time since 2006, and has lead more than 8,000 classes.
Participants are strongly encouraged to share if they have any health concerns such as osteoporosis or osteoporotic vertebral fractures, or any other health challenges to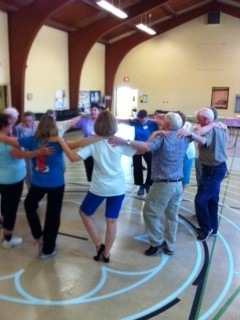 ensure you are given the correct cues to  keeps you safe. The goal of this program is to help participants create self awareness (what areas need relaxing,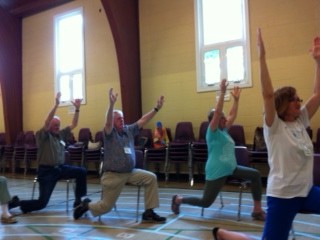 strengthening and  stretching), self care tools (effective techniques to help improve your quality of life – for your whole self – body, brain, emotional) and encourage self regulation (no harming yourself – ie no forcing your body into stretches or negative self talk allowed)
Rave Reviews:
"My balanced has improved since I began coming to this program"
"This yoga program is the highlight of my week! I like getting out moving, meeting new people.All the people are so nice, friendly and helpful. And the snack is a bonus."
"My back use to always hurt and now it does not",
"My shoulder was frozen and now it moves"
Yoga 10:30am -11:30am,
11:30 -12noons Tea, coffee and snacks. C
ommunity Special guest speakers. See below for details.



Waterloo Wayside Centre will continue to sponsor this Seniors Chair Yoga in the fall. The yoga classes will be on Wednesday mornings from 10:30-11:30 followed by a social time.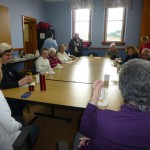 Location: Emmanuel United Church, 22 Bridgeport Road West, Waterloo, ON N2L 2Y3 Phone:(519) 886-1471
http://www.waterloowayside.org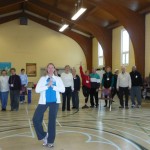 EXERCISE MAKES YOU YOUNGER:According to Dr. Pamela Peeke, an assistant professor of medicine at the University of Maryland, super-fit athletes have a fitness age much lower than their actual age. To give you an idea, the average age of participants in the Senior Olympics is 68, yet their average fitness age is 43.
INSPIRING SENIORS: On the June 9, 2016 episode of America?s Got Talent, Tao Porchon-Lynch, who is 96 years young, completely stole the show and floored the judges. Dancing alongside her partner, Vard? who is only 70 years her junior? Tao got down to what we all get down to: Pitbull! Trust us, you are going to need to see Tao?s moves for yourself to believe them! Check out the jaw-dropping video now!Despite having had three hip replacements, Tao doesnt let this stop her
If you like, download our latest brochure to learn more?Seniors Chair Yoga-4
Seeking Speakers for 2018
We are seeking informative speakers to share resources, and tips related to seniors health and we-bing.
If you would like to be a speaker or know a great speaker to share about some aspect of seniors health and wellness, please contact Jayne at https://innovativewellness.ca/contact/
Date: Wed Sept 26, 2018
5 Amazing Foods to Eat for Arthritis, by Rebecca Dwyer, Nutritionist
Date: Wed Oct 24, 2018
How to be Dementia Friendly, by Bethany of Alzheimers Society
Thank you to our PAST Community Workshops:
Thank you to all our past speakers. We appreciate the information and handouts you shared with us
Date: Wed Aug 29 
Laurie Blaikie, Blaikie Psychotherapy
What is grief?
Coping Strategies

Date: Wed Oct 19, 2016 & Oct 26 11:30am
Jessica Hutchison, ACP Community Engagement Lead
Who can speak for you when you cannot speak for yourself?
Did you know our community has one of the only funded advanced care planning programs in Ontario? At our Oct 19 & 26 talk we will provide you with free resources and tools. Learn about the Hierarchy of Substitute Decision Makers (SDM) Health Care Act s.20. What are the requirements to be a SDM  What is a Power of Attorney for Personal Care? Why should you have a power of attorney for personal care. Where you can get a form for the power of attorney for personal Care.
Date: Wed.Nov 2 11:30am:Gert Hartmann, Director of Community Partnerships and Business Development | Schlegel-UW Research Institute for Aging (RIA)
Schlegel-UW Research Institute for Aging (RIA) will share information about the RIA and their activities to improve quality of life for older adults. Coordinated by Hilary Dunn, MSc,Program Manager | Agri-food for Healthy Aging
Project Officer | Schlegel-UW Research Institute for Aging (RIA).?http://www.the-ria.ca
Date: Wednesday, June 6, 2016
Brenda Boulton, RSW – "MINDFULNESS TO HEAL THE BRAIN"
Brenda provides addiction/concurrent services for adults, youth and seniors in 1-1 and group settings. She is the agency lead for the Tobacco Cessation Program; facilitates the Quit Tobacco Group, the Relapse Prevention group and CAMH program COPA College(an 8 session workshop series for individuals age 55 years and older). She co-facilitates the Parent Group and partners with House of Friendship?s Bridges to Health for Men & Women?s Day Treatment Programs as a Mindfulness Educator.
She has over 30 years experience with various types of meditation practices including training in Mindfulness Based Stress Reduction, DynaMind and the Silva Method. She is a certified yoga teacher with special interest in cycling/kayaking/skiing; and potential to use Mindfulness to heal the brain.
Date?Wednesday, February 17, 2016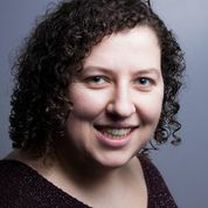 Dr. Sarah Conners, ND "NUTRITION ON A BUDGET"
Visit Dr Connors website at?http://www.sarahconnorsnd.com/
Thank you to all our past presenters we enjoyed all the information you shared with us.
Nutritious Eating on a Budget
So many considerations go into preparing a meal. For many, especially in a time when the economy is uncertain, concerns about your grocery budget can trump the concern for eating healthy. If you take a little time to plan and prepare you?ll find you can put together highly nutritious meals, even on a tight budget.
Tips for Stretching a Tight Budget
Plan Your Meals: By planning your meals before you go shopping, you know exactly what ingredients you have at home and what you need to purchase. Planning ahead helps to reduce your cost and minimize wasted food. Currently close to ? of all the food produced worldwide is wasted. In Toronto, single-family households discard about 275 kilos of food waste each year (although that city's expanding composting program captures about 75 per cent of that) (Suzuki Foundation). That means one in four food purchases still ends up in the garbage, and Toronto taxpayers spend nearly $10 million a year getting rid of food waste that's not composted (Suzuki Foundation).
Stick to the List: Only purchase items that are on your shopping list. This reduces your time in the store, and minimizes the chance for impulse buying. The majority of your shopping should be done along the outer walls of the store. Avoiding unnecessary middle aisles can also prevent purchases of non-nutritious and costly junk foods.
Add beans and lentils to your meals: They are a great source of protein for less money than meat. One can of beans averages 3.5 servings (based on a ? cup serving), is approximately 34 cents per serving and gives you about 7 g of protein per serving (WebMD). Consider using beans and lentils for 2 or more meals a week in place of meat. Not sure how to incorporate beans into your cooking? There are plenty of resources with recipes using beans. One example is Canadian Living Magazine.
Add more fruits and vegetables to your plate: You can fill ? your plate with fruit and veggies for very little cost. According to the Environmental Working Group, you can get 5-9 servings of fruits and vegetables a day for about the cost of riding the bus in most major cities.
Cook large batches and freeze the rest: By doubling recipes, you always have a few meals prepped and ready to go for those days you really don?t feel like cooking. Cutting back on eating out and eating more at home can make a big difference in your food spending.
Shop for the deals:Look in the newspaper for coupons, and check for the sales on items in the store. You can even buy certain fruits and veggies in bulk amounts for cheaper and freeze what you cannot use right away.

Connect with your local farmer's market:  Get to know the farmers in your area. You can sometimes buy more produce for less, especially when produce is in season. Look around for the right deals.

Grow your own: Whether you have space in your backyard or only a windowsill to call your own, it?s possible to grow some of your own food. With the growing interest in urban farming, there is no end to ideas and places to connect with for those looking to cultivate a green thumb. You would be surprised how many side benefits (like taking pride in something you grew yourself!) you can experience producing your own food.Recipes for?Black Bean, Chickpea and Avocado Salad Canadian Living Test Kitchen food experts create every recipe to inspire home cooks and share how fun and satisfying cooking is.By The Canadian Living Test KitchenSource: Canadian Living Magazine: April 2002


Ingredients

1 can (19 oz/540 mL) black beans, drained and rinsed
1 can (19 oz/540 mL) chickpeas, drained and rinsed
2 green onions, sliced
2 tomatoes, chopped
1 sweet yellow or red pepper, chopped
1 avocado, peeled, pitted and cubed
1/4 cup (50 mL) chopped fresh coriander
1 tsp (5 mL) grated lime rind
1/4 cup (50 mL) lime juice
1/4 cup (50 mL) vegetable oil
1 jalapeno pepper, seeded and minced
1 clove garlic, minced
1/4 tsp (1 mL) each salt and pepper

========================
Date: Feb 10: one of our own participantsNena Wirth, BSFN, MASc. Diet and Nutrition Consultant and author of four books shared she will be delivering two presentations ?HEALTHY GUT HEALTHY HEART ?When: February 13 at 3-4 PM ?Where: Seventh Day Adventist Church?235 Williamsburg Rd, Kitchener, ON?Phone:(519) 742-9757 ? ??When: February 27 at 2-3 PM?Where: Unity Church?2631 Kingsway Drive, Kitchener, ON.
====================
Date: Jan 6, 2016.Elizabeth Krzyz
Liz shared information about the body as it ages, how exercise is beneficial for age related diseases, bonefit and osteoporosis.
According the the Activity Guidelines for Seniors 150 minutes of moderate to vigorous cardiovascular activity is required to improve functional abilities. This came be achieved through bouts of 10 min. intervals throughout the week. Yoga is a fantastic way to strengthen and elongate muscles as well as improve balance. However, other components of fitness, such as cardiovascular training, functional fitness, dynamic balance and resistance training must be added to your weekly fitness program. Another way to improve your fitness is volunteer in the community to teach fitness classes. The Canadian Centre for Activity and Aging provides training through the Senior Fitness Instructor Course. The next course is being offered in Waterloo Jan. 30,31, Feb. 6 & 7. For more information follow the link to the Canadian Centre for Activity and Aging. http://www.uwo.ca/ccaa/training/courses/sfic/
If you are interested in furthering your fitness I offer Senior Fitness Classes starting Monday Jan. 11, 2016 at 9:00 am at Westminster United Church 543 Beechwood Drive. Contact Liz at liz_krzyz@hotmail.com.
Date: Wednesday, November 25th, 2015 11:30am-12noon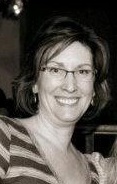 Loiselle is the Associate Director of Research at the Murray Alzheimer Research and Education Program, in the Faculty of Applied Health Sciences, University of Waterloo. Since 1999, she has been conducting research which focuses on the social critical aspects of Alzheimer Disease and related dementias, with the goal of translating the research results into practical, accessible way in which to educate and support people with dementia, partners in care and professionals working in the field of dementia care. Lisa's strengths are in qualitative research and program evaluation and her interests include empowering individuals and communities through capacity building and involvement.
 Wednesday,November 18th, 2015 11:30am-12noon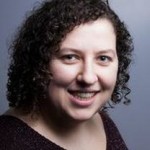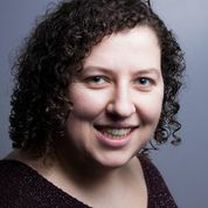 Dr.?Sarah Conners, ND will be giving a free community presentation on "Boosting your Immune System".
What Can We Do?
There are many things we can do to help prevent illness throughout the coming season.
Basic Strategies:
1)Eat fresh whole foods: Eating a variety of fresh whole foods including plenty of colourful fruits and vegetables is essential to proper immune function.
2)Avoid refined sugars, trans fats and salt: These foods are known to weaken the immune system.
3)Increase your consumption of vitamin C containing foods: Vitamin C is known to boost immune function and help prevent cold and flu. Increase vitamin C containing foods such as: oranges, lemons, grapefruit, strawberries, raspberries, black currants, peppers, spring greens, brussel sprouts, broccoli, cauliflower, etc.
4)Drink up: Ensuring you are adequately hydrated will help enhance your immune system. Aim for half your weight in fluid ounces. (ex. If you weigh 150lbs, you should consume 75oz. of water a day). For breastfeeding mamas this means continue breastfeeding because your breast milk contains lots of antibodies and other immune supporting ingredients.
5)Sleep!: Ensure you are getting 8 hours of sleep per night and that you are sleeping soundly. Too little non-restorative sleep is known to weaken the immune system.
6)Exercise: Engage in at least 20 minutes of physical activity per day. Exercise helps to increase circulation and lympathic flow, both of which help boost the immune system.
7)Breathe: Practice deep breathing exercises to help manage stress. High stress, fear, and worry can weaken the immune system, making you more susceptible to infections.
8)Wash hands: Wash your hands frequently using warm water and a natural anti-bacterial soap to prevent the spread of infection.
Visit Dr Connors website at http://www.sarahconnorsnd.com/
ELDER ABUSE: Wednesday, October 21, 2015
Waterloo Region Elder Response team: Kathryn Martinella, RN, CCAC (on left in photo) ?Detective Melanie Schmidt, Waterloo Regional Police Service (on right in photo). It was an informative presentation and I have shared the information on my post, just click on?Elder Abuse information
Pilates:Wednesday, March 18, 2015
-STEPHEN FILIPOWICZ (Honours BA Dance, University of Waterloo). ?Stephen was first introduced to Pilates in the mid 70?s as part of his Dance training. He was drawn to it years later when he was was recovering from a knee and back injury and sought it as part of his rehabilitation. He taught Dance at the University of Waterloo and is Certified as a Pilates Teacher Trainer through the PhysicalMind Institute and has been teaching Pilates since 1999. Stephen has used his extensive background in movement, exercise and Pilates to train elite athletes and professional dancers to enhance their performance. He is also experienced at working with the novice exerciser and finds that no matter what level of fitness a person is at they can benefit from this Method.
Wed Feb 18, 2015 -Tina Ziebart,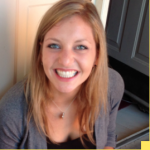 one of the University of Waterloo researchers will be sharing the new Osteoporosis Canada exercise recommendations. –?
Too Fit to Fracture Exercise recommendations ?For more information visit http://www.osteoporosis.ca/osteoporosis-and-you/exercise-for-healthy-bones/
Wed Jan 28, 2015:?Canadian Orthopaedic Foundation shared information about their peer support program for anyone who will be undergoing bone or joint surgery/replacements ?For more information visit?http://www.canorth.org
2014 Community Workshops:
Cindy Catton, Kinesiologist & Personal Trainer of Citrus Route Personal Training For more information visit?www.citrusroutept.com
Chair yoga is yoga using a chair.
It is ideal for office workers, children seated at a desk and for people who ?find it challenging to get down onto the floor to a yoga mat or where there just is no space for yoga mats.
Chair yoga still allows the participant to enjoy all same great benefits of yoga – relaxing, re-juvenating and re-energizing through various yoga poses that allow you to stretch, and strengthen. As with all yoga classes chair yoga will help people develop more self awareness, self regulation and self care.
Don't be fooled thinking Chair yoga is easier. It is not; chair yoga is a great core muscle strengthener and is more challenging than my gentle and restorative floor yoga classes.
The chair can also be used as a stabilizer for some standing poses. Standing poses help build strength in the legs and helps to improve balance to prevent falls.
Who Can Do Chair Yoga?
Anyone who can sit effortlessly in a chair. It is ideal office
Innovative Wellness would be delighted to share with you chair yoga. You can come to our studio, or we can bring chair yoga to you.