Summer Hot deal! $75 Unlimited class pass…13 weeks, over a dozen classes each week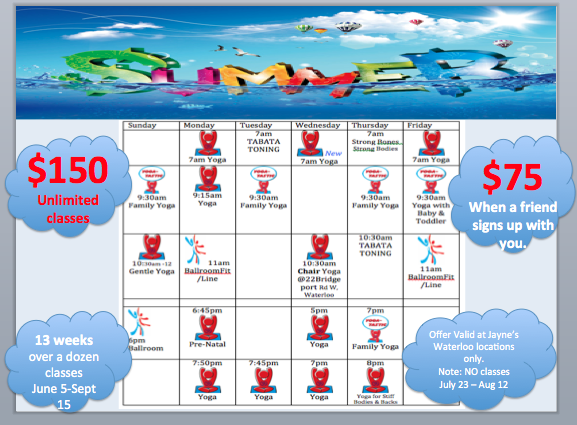 HOT DEAL!!!??Only $150 for unlimited summer class pass.
Start attending classes today?until September 15th, 2016.
That's thirteen weeks and over a dozen classes to attend?each?week.
Only $75 when you sign up with a friend. Your friend pays $150 and you only pay $75.
Buy your pass now and??you can start using it today.
Please note: This offer ?is only valid for classes at Jayne's yoga?location in Waterloo (Weber & Columbia area) 13 weeks takes into account no classes July 23-Aug 12.