Fall 2021 Schedule

Fall 2021 Schedule
This fall, we are offering thirty minute mini live virtual classes via zoom. These therapeutic yoga classes are suitable for all levels. Including people healing from a concussion.
Monday 11am Chair Yoga
Tuesday 11am Back Care Basics
Wednesday 9:30am Seniors Chair Yoga
Thursday 1pm  Back Care Basics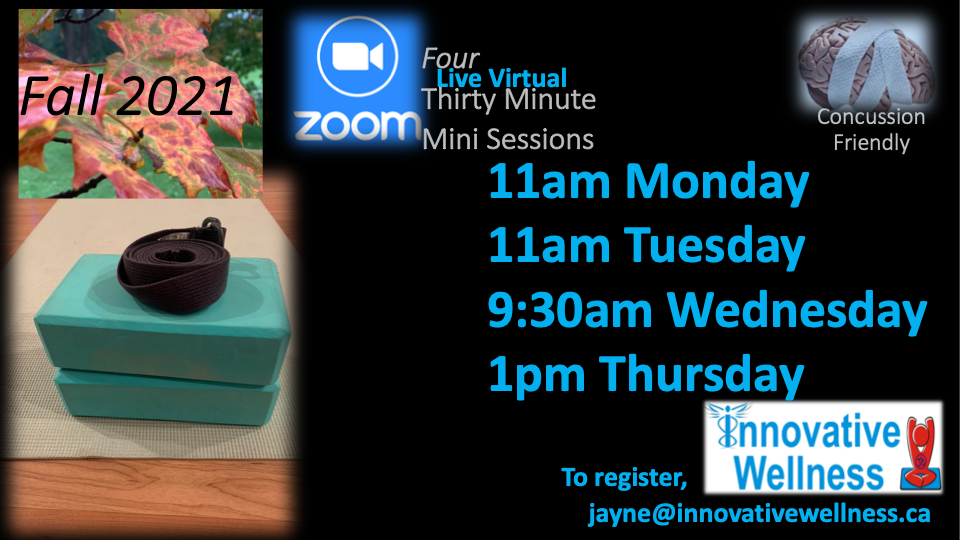 Back Care
Join us to pamper your back with some gentle therapeutic stretches and other care tools for your book.
Chair Yoga
If getting down onto the floor on a yoga mat is not for you, try our gentle Chair Yoga class. We blend BoneFit Osteoporosis Canada principles for fitness professionals techniques with  Victoria Order of Nurses (VON) Seniors Maintaining Active Roles Together (SMART) gentle exercise principles to deliver a safe class for all seniors.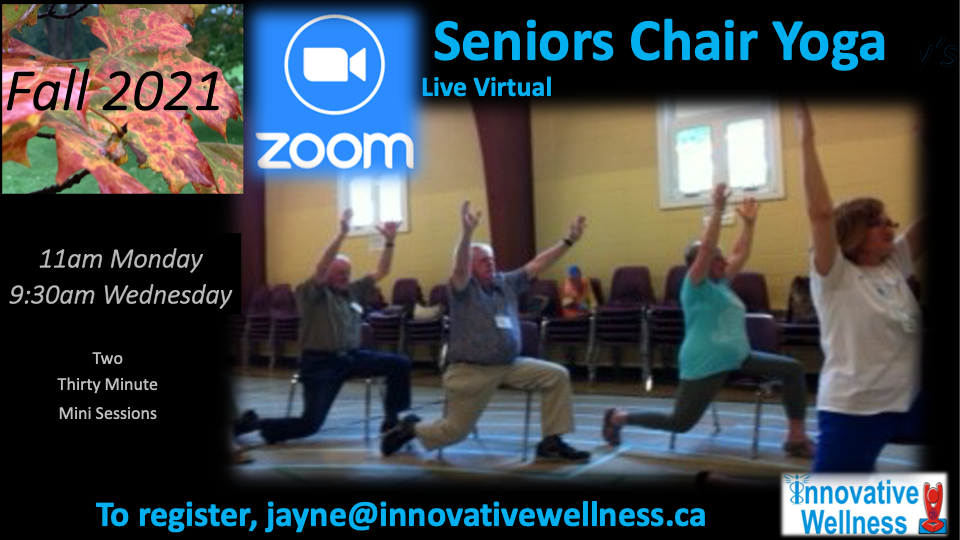 Dynamic Aging Exercise Thursday 10am
In addition, we are so excited to share, we have hand picked a fantastic guest for the in person Seniors Program at Emanuel United Church's Waterloo Wayside.
Beginning Thursday, September 30th,  Guest, Stephen Filipowicz will lead nine in person Dynamic Aging Exercise classes.
Stephen is BoneFit trained like us here at Innovative Wellness and has been teaching Pilates since 1999 and does Dynamic Aging work too. He has been a guest before at our Waterloo Wayside Seniors Chair Yoga.