Chair Yoga Guest Speaker…Brenda Boulton, RSW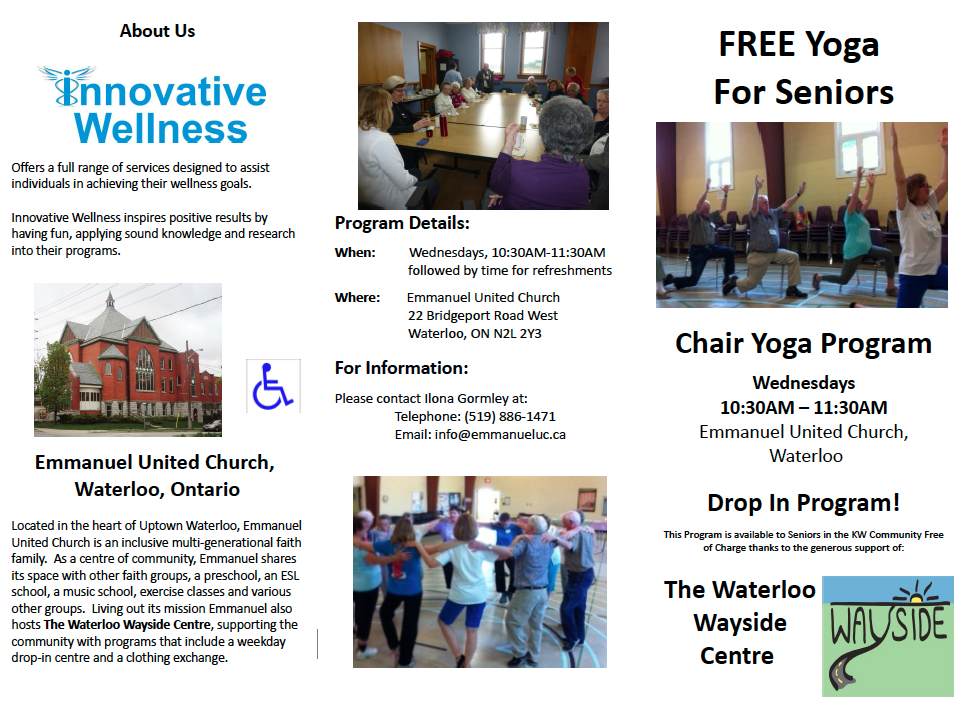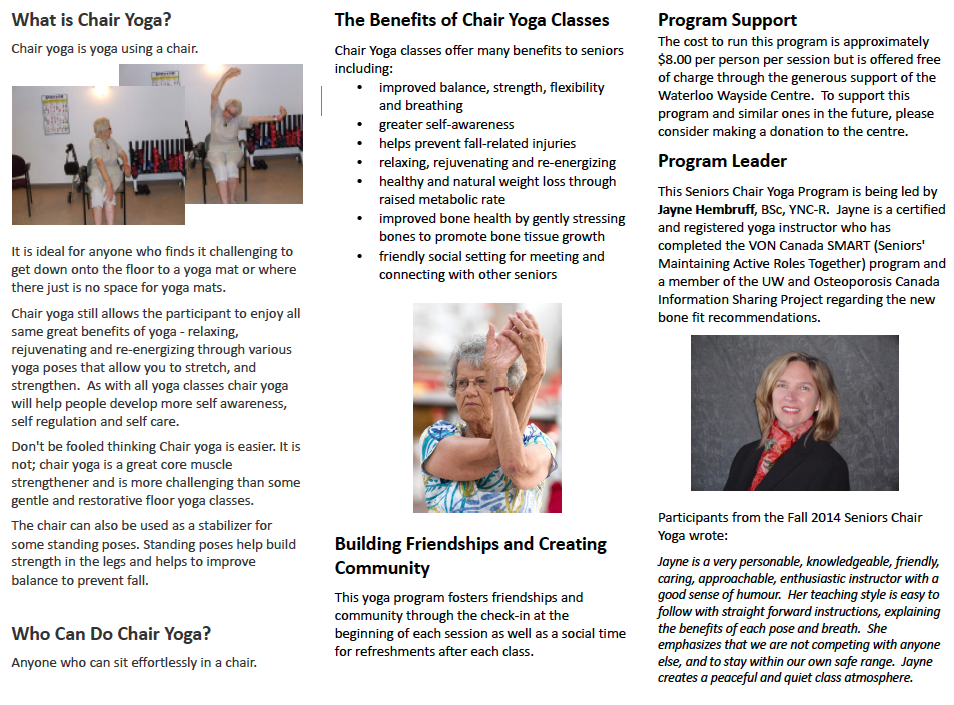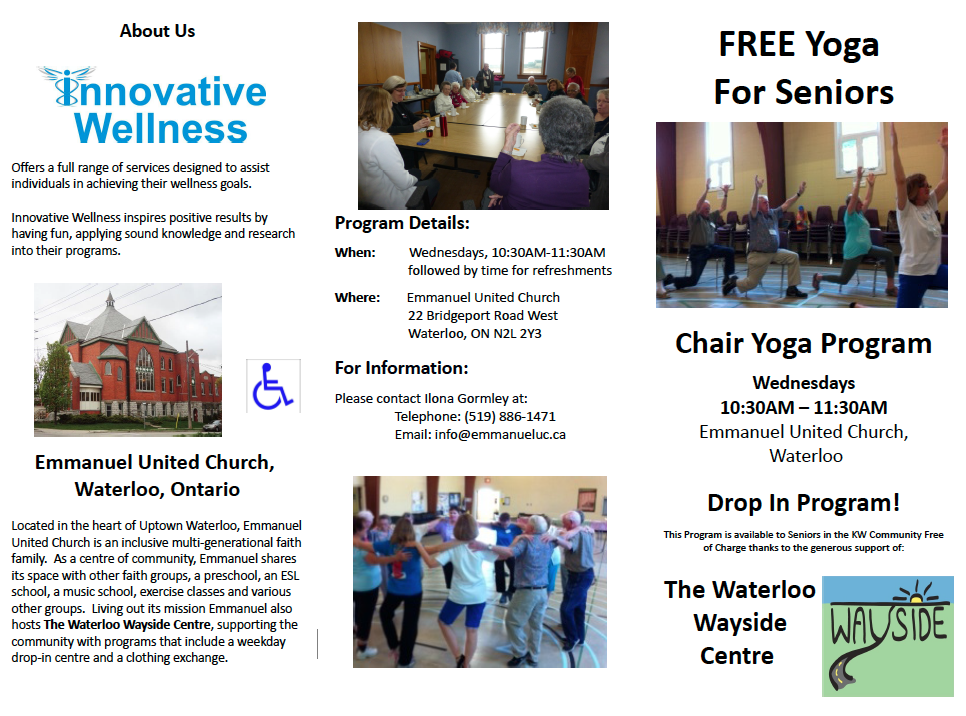 The Chair Yoga participants would like to thank Brenda Boulton for coming out and sharing about hte great work she does at St.Mary's Counselling and sharing some great Mindfulness to heal our?brains.
http://www.smgh.ca/patient-care-programs/community-based-programs/st-marys-counselling-service/
Brenda provides addiction/concurrent services for adults, youth and seniors in 1-1 and group settings. She is the agency lead for the Tobacco Cessation Program; facilitates the Quit Tobacco Group, the Relapse Prevention group and CAMH program COPA College(an 8 session workshop series for individuals age 55 years and older). She co-facilitates the Parent Group and partners with House of Friendship?s Bridges to Health for Men & Women?s Day Treatment Programs as a Mindfulness Educator.
She has over 30 years experience with various types of meditation practices including training in Mindfulness Based Stress Reduction, DynaMind and the Silva Method. She is a certified yoga teacher with special interest in cycling/kayaking/skiing; and potential to use Mindfulness to heal the brain.