Yoga @ Rockway Garden … doing Back Care Basics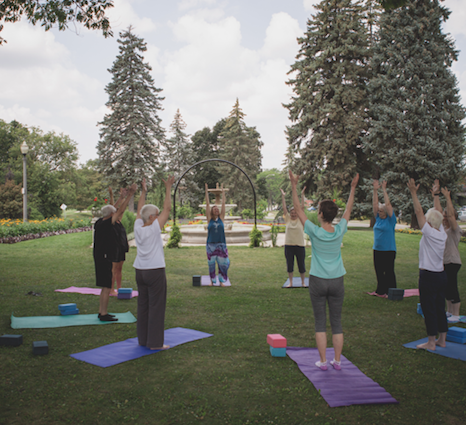 Yoga in beautiful Rockway Garden with my Tuesday Back Care Basics class.
Back Care Basics is offered at Rockway Centre in Kitchener
Tuesday's 10:30am – 12noon
&  Thursday's 11:30am-12:30pm
as well as at my Yoga Den in Waterloo.
Plus we will go to you.
Back Care Basics is a gentle effective way to help the back and improve your quality of life. We focus on creating self awareness, use various gentle yoga tools, and we practice self regulation (which simply means NO going into pain, NO harming your back and NO negative self talk).
Photo property of City of Kitchener. Photographer,  Zac Jolliffe (www.zacjolliffe.com)