Siblings Transform home into Haunted House for Cancer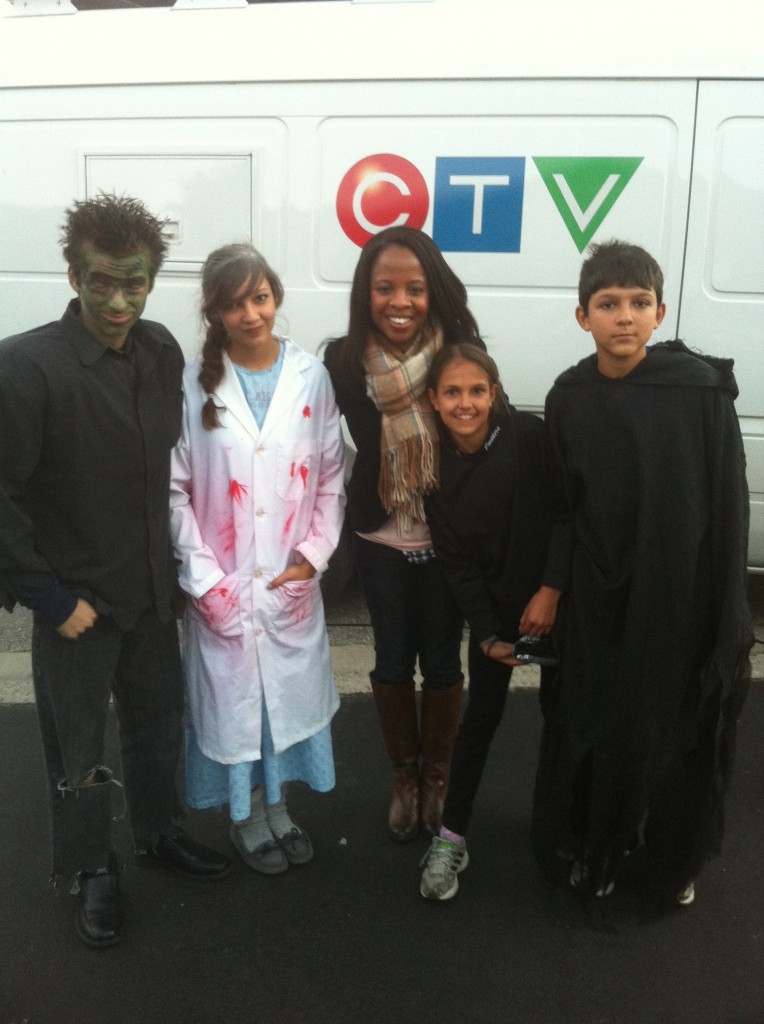 Did you see the 6pm news tonight?
If not, take a look at this video
http://kitchener.ctvnews.ca/video?clipId=476543
You have one more day to experience the Spooky Tours for Cancer, tomorrow, Sunday, Oct 26 2-4pm.
If you would like to avoid the crowds, drop by at 1pm.
Location: 262 Casswell Court, Waterloo
Today, Mayor Brenda Halloran dropped by to show her support and went on the tour…level 4 spooky (the scariest level)