Private Therapeutic Packages to help you meet your goals …save 20% – over 40%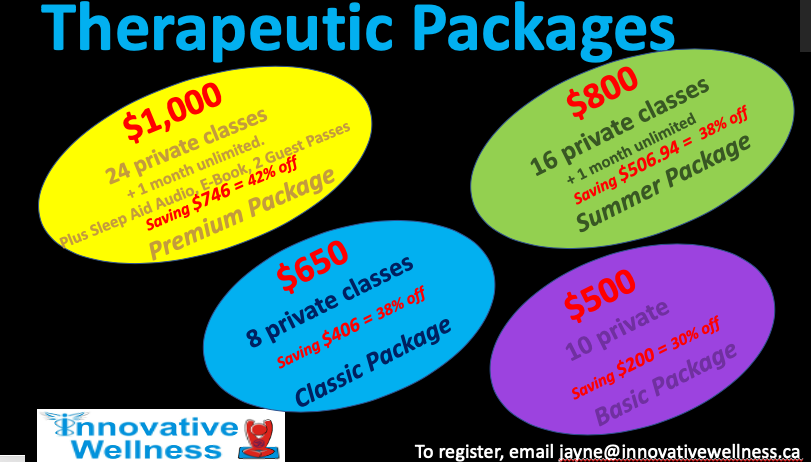 Since 2006. we have worked with thousands of clients. Each with their own unique goals, and challenges. Private trauma informed therapeutic yoga classes are customized to you. Our clients have included those living with mild to serous mental health challenges like depression, anxiety, dementia, schizophrenia, and other mood disorders. Also work with trauma survivors and those recovering from addictions. We also help those living with physical health  stiff body's, bad backs, achy knees and hips, shoulder stuff, multiple sclerosis, Parkinson's, arthritis, post concussion syndrome, cancer, respiratory illnesses (COPD, CF), heart disease  (stroke recovery, etc), etc. Plus we work with some of regions top athletes helping to improve their performance, decrease stress and help develop mindfulness.
We created four therapeutic packages  save you 20% to over 40%. Our regular fee is $100 for one hour, or $750 for ten private sessions.