Neighbours Day…City of Kitchener
Today was a great day for City of Kitchener's Neighbour's Day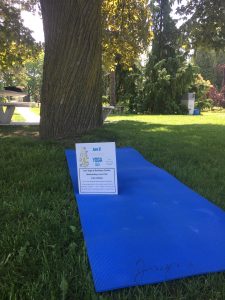 I enjoyed teaching yoga under the big beautiful trees at Rockway
Plus all free BBQ, and other free activities.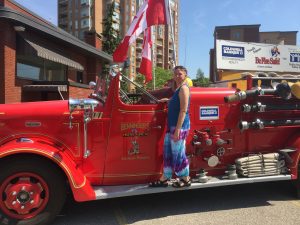 On board the old firetruck
Plus the Cities FIrefighter's were sharing what to do if you have a oil fire.
Use a metal lid to cut off the oxygen supply. Or use baking soda. NEVER pour water on an oil fire or flour.
Or it will explode !  See photo below