MacGregor Kids are De-Stressing
??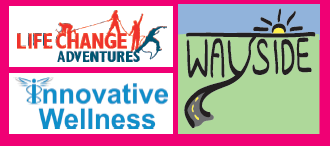 This week grade 7 students at??MacGregor will try??De-Stressing Yoga.
Ask them to share what they learned about stress resilience and techniques to further develop self-awareness, self-care and self-regulation.
Yoga is an effective tool for managing stress and self-regulation. In fact, in 2014, self regulation researcher and author Dr Stuart Shanker and I created a webinar (http://www.self-regulation.ca/webinars.html Webinar #6). To further explain my Yoga-Tastic model, read my 2015 article Yoga for Learning, ?Calm, Alert and Ready to Learn. Preparing children to manage stress ? ???(http://www.joomag.com/magazine/the-holistic-parent/0039863001422672167?short page 22 &24.
My partners, Waterloo Wayside and Life Change Adventure are in the planning stages of developing a subsidized affordable after school program to be offered in September 2016. We need your help in designing a program that would benefit your family. Please complete call David Petro, Program Coordinator at 519-576-0282 to share your ideas. To learn more about Waterloo Wayside visit http://www.waterloowayside.org
We ?were able to offer these?program ?from?funding from Healthy Kids Community Challenge Waterloo Region grant to enhance children?s physical fitness.