Stomp Out Stigma…mental illness & Yoga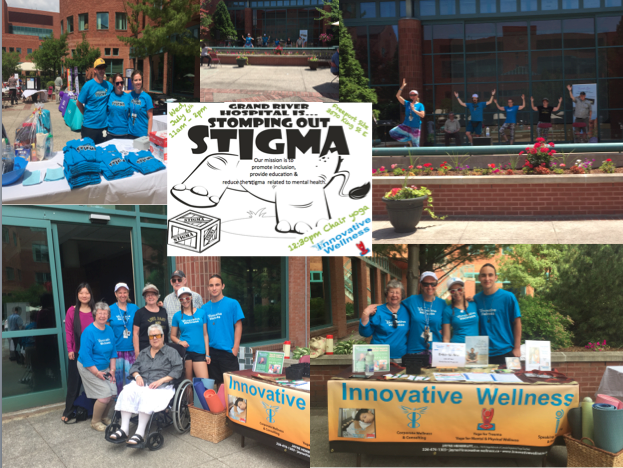 Grand River Hospital's Stomp Out Stigma was a great success.
Thank you to everyone who helped at the Innovative Wellness table and participated in the Chair yoga. It was a very hot day.
Congratulations to all the draw winners. They won $100 private class with Innovative Wellness for themselves or a group.
Yoga for Mental Wellness – Emily M.
Back Care Basics?-?Linda M.
Tabata – Jaimie F.
De-Stress Workshop – Patient from GRH
Beginner Ballroom Line Dance – Alan S.
Ballroom Fit – Rec student Candice S.
Strong Bones Strong Body / Bone Fit – Nurse Pat S.
Be sure to watch the final cut of the film for the Designing Better Project. You can view it on the Designing Better Website, at http://designingbetter.ca/project-deliverables/
It's called: The Responsibility of Hope: A film about people's experiences with our system
Try?my Simple Summer Yoga Routine
https://innovativewellness.ca/2016/07/six-simple-summer-yoga-poses-to-help-you-relax-your-body-and-the-mind/