Family Day Yoga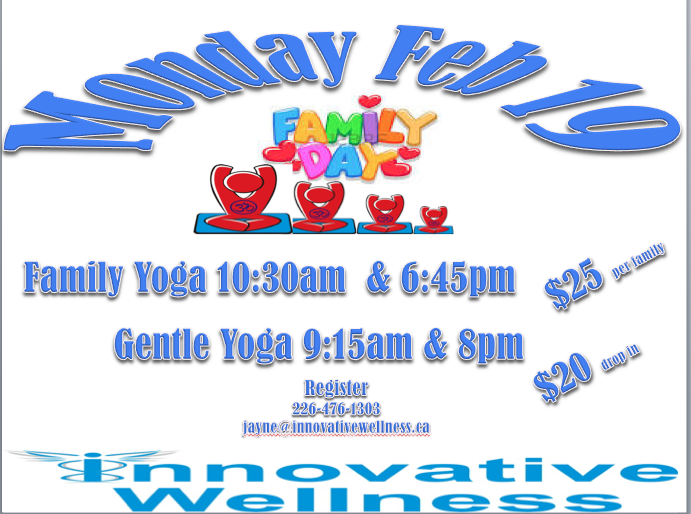 Family Yoga is all about bonding with your family.
We will explore what our body needs to stretch, and strengthen. In addition, we will also try some individual, partner and group poses.
For younger audiences we explore stretching like a cat, being tall and strong like a mountain, balancing like a blue heron, roar like a lion, cool off with the milk shake breathe, rolling like Bob the Builders friend, Rolly, sleeping upside down like a bat and being peaceful like sleeping beauty.
Family yoga with your child(ren) is ideal for parents, grandparents and caregivers with children of any age.