De-Stressing with Yoga Outside
There is no better way to de-stress than enjoying some yoga outside with?the girls.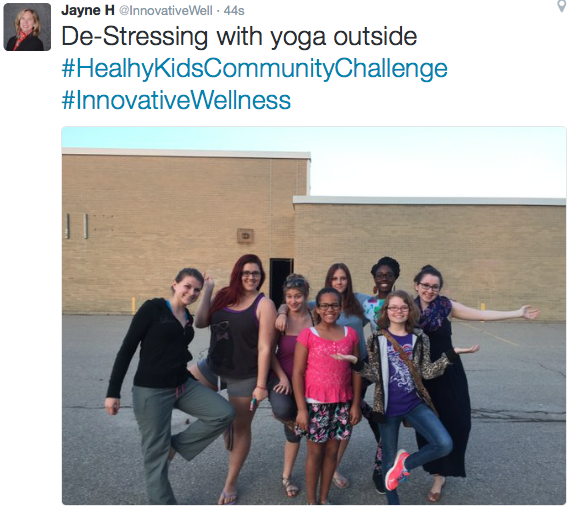 Thank you Girls Club for allowing me to share my passion of yoga outside with you April 18, 2016 and completing the feedback forms.
The girls reported they learned about:??Breathing,??Stretching, Relaxing and cow face pose;??Yoga is fun, New ways to release stress, Pain vs burn, yoga words, and outdoors important
When asked, ?Would you use any of these tools or techniques to help you de-stress? majority?said yes. And 85% of those girls even listed specifically what they would use. The top 3 yoga tools the girls would use deep breathing ?hands on belly and heart ?and cow face pose.
Sunday, April 17th, was the first time?enjoying yoga outside on my yoga deck.