"Believe in your Potential" – Karl Subban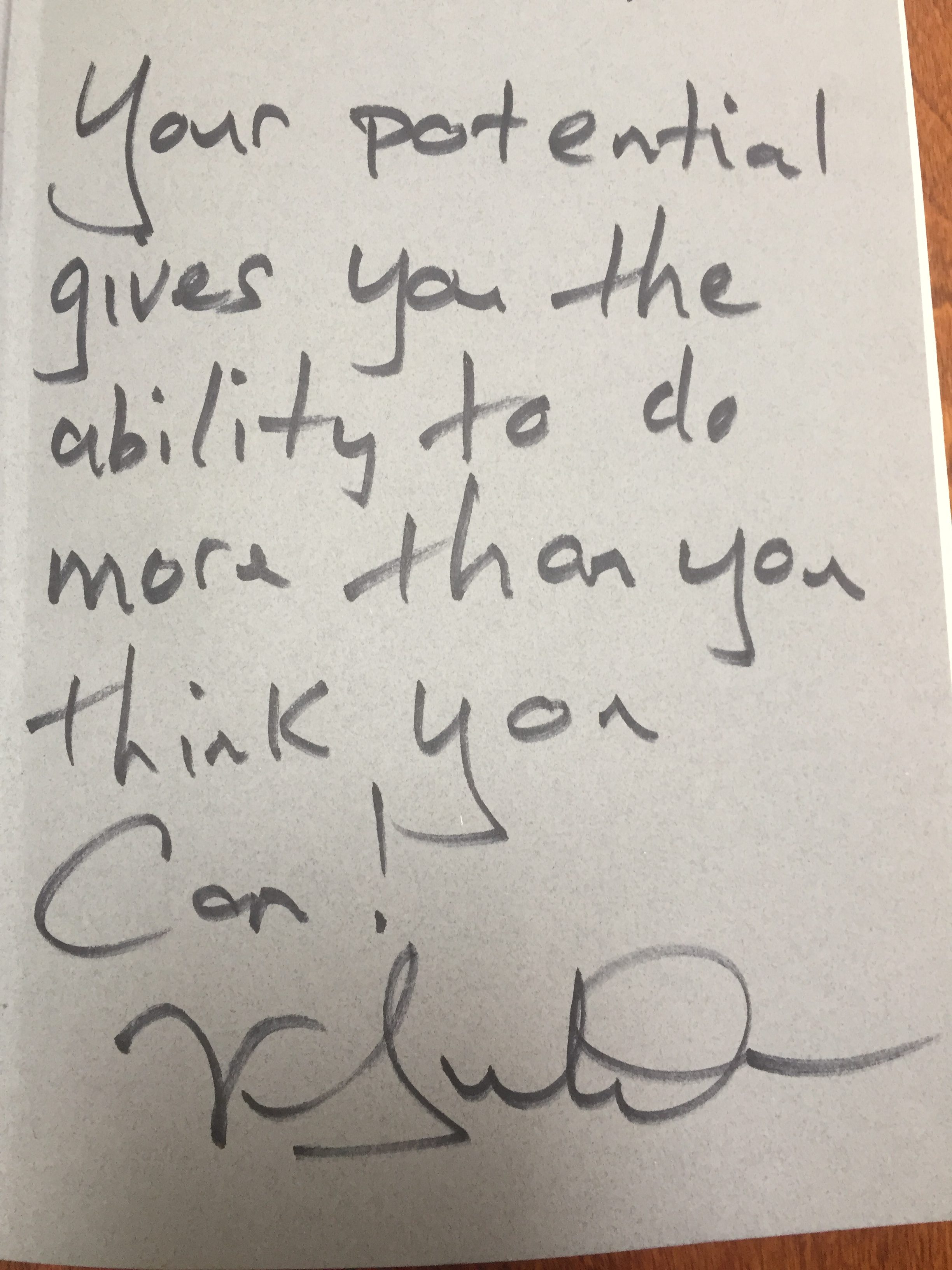 On Friday, April 20th, I heard Karl Subban's key note at  the 2018 Parent Involvement Symposium. He reflected on how he and his wife were able to create five high achieving children. #PICSymposium2018
"Believe in you potential" – Karl Subban
Do you know the name subban?
Karl is a retired school Principal, and proud father of five and grandfather of three.
He would like to see the word teacher changed to difference makers.
His message to parents – be involved in your children's lives. Encourage them to dream big and support those dreams by encouraging them to take action (make time to do tasks, train and be a team).
The Subbans have five kids-  three sons are professional hockey players. His girls were varsity basketball
Pernell-Karl Sylvester "P. K." Subban MSC is a Canadian professional ice hockey defenceman for the Nashville Predators of the National Hockey League. NHL Former teams: Nashville Predators; Montreal Canadiens. Playing career: 2009–present
Malcolm-Jamaal Justin Subban is a Canadian ice hockey goaltender for the Vegas Golden Knights of the National Hockey League. Subban was selected by the Boston Bruins in the first round of the 2012 NHL Entry Draft. NHL team Former teams: Vegas Golden Knights; Boston Bruins Playing career: 2013–present
Jordan-Carmichael Subban is a Canadian professional ice hockey defenceman for the Ontario Reign of the American Hockey League, while under contract to the Los Angeles Kings of the National Hockey League.  Cur. team: Los Angeles Kings; Ontario Reign (AHL) Playing career: 2015–present
His daughters were both basket ball players now teachers
The Dad Karl Subban retired principal He prefers the title of  Difference Maker over teacher.
His message, Believe in your potential!
Reach for the stars and dream
You can obtain your dreams/ potential by:
1. Dreaming
– have the courage to dream big
– know who you want to be
– know what you want to do
– when you find your passion you will soar
2. Believing
Believe in you potential
– it's not what happens but how you deal with it
– tell yourself "my potential lies inside of me. It gives me the ability to reach for the something better. To do better. To be better"
Average person has 4-7,000 thoughts a day
Be the author of your own thoughts.
Do not doubt your potential.
You mindset is most powerful.
3. Taking Action
Do the 4T's
i. Time
ii. Tasks
iii. Training
iv. Team
Take the time to do the tasks to master your craft
Train- when things are tough train more
Team- everyone need a team to help you reach your potential.
Don;t forget to ask yourself what is distracting you?
Know you do have to pay the price to fulfill your dreams. That price is  the 4 T's (is the the price, training and it takes time to know the tasks to do and have a team to support your dreams and potential )
I highly recommend you go see Karl speak. He is sure to motivate you.His message is memorable.