After School Program: Eat, Run, Jump, Play and Study Every Day Program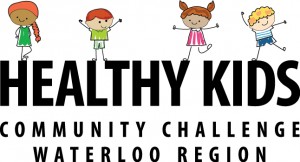 Mondays 3-5:30pm
FREE ?after school?program for 10-14 year olds
Our Program name is?Eat, Run, Jump, Play and Study Every Day Program
This FREE after school program is open to 10-14 years on?Monday 3-5:30pm from Jan 18-March 28.
Are you looking for something to do after school? Want to make new friends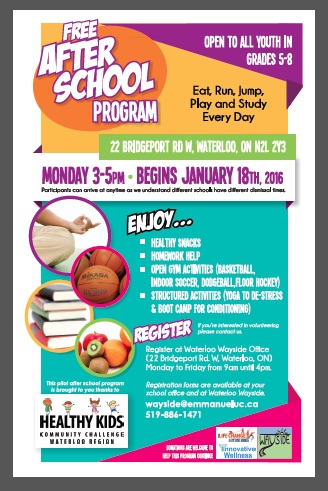 and have fun? Then come to the Wayside Center, where being you is being cool! Every Monday from 3-5pm you are invited to drop-in?at 22 Bridgport Road West, Waterloo
Enjoy a healthy snack, homework help, open gym activities like basketball, dodge ball and floor hockey and other structured activities like gentle de-stressing relaxing yoga and Tabata Boot Camp to tone and strengthen. This program is free due to our team receiving? a mini grant ?from the Healthy Kids Community Challenge.
For more information contact us